This article will help you find the best budget USB webcams for entry-level streaming on Twitch or YouTube without breaking the bank. Get the best bang for your buck with our list of 8 webcams that you can get for under 50 dollars that offer decent quality facecam streaming capabilities at an affordable price. We'll help you figure out which one is right for you!
Check out also: What Kind of Webcam Does Jerma985 Use?
[this article features Ebay & Amazon affiliate links]
Photo:
Model:
Description:
The price:
EMEET Webcam
– A simple bare-bones webcam for a little bit over 30$. Pretty good for starting out.
– 1080p, 90° FOV, 30 fps.
See on Amazon
Logitech C920e HD
– Common choice under 50$. Good performance for a great price.
– 1080p, 78° FOV, 30 fps.
See on Amazon
NexiGo N60
– 110 degrees FOV, 30 fps and built-in noise reduction.
– 1080p, 110° FOV, 30 fps.
See on Amazon
NexiGo N660
– Another NexiGo model variation with a little bit different chassis design.
– 1080p, 110° FOV, 30 fps.
See on Amazon
JIGA Streaming Webcam
– Built-in basic ringlight with brightness and color warmth adjustment.
– 1080p, 90° FOV, 30 fps.
See on Amazon
Our recommended budget streaming webcams – techtactician.com
What to Look for in a Budget Webcam for Streaming?
When shopping for a budget webcam for streaming, it is important to consider several factors, such as the camera resolution, field of view, and the max frame rate supported. Resolution is one of the most important factors to consider when shopping for a webcam, as higher resolution will in most cases result in a crisper, clearer image. When you're searching for an affordable budget webcam though, you most likely won't be looking at 4k cams as these tend to be way more expensive than the full HD 1080p ones.
Additionally, you'll want to consider the field of view, as this will determine how wide an area the camera can capture. This is important, as unlike with a DSLR with variable focal lengths you won't be able to adjust the webcam's FOV without digitally cutting into the image resulting in substantial quality loss.
Lastly, frame rate is also somewhat important if for example you'd like to have your likeness presented to your audience in 60 fps. Higher frame rates provide smoother and more "realistic-looking" video, however they also might be more expensive.
All of these factors should be considered when shopping for a budget webcam for online video streaming be it on Twitch or YouTube.
1. EMEET Webcam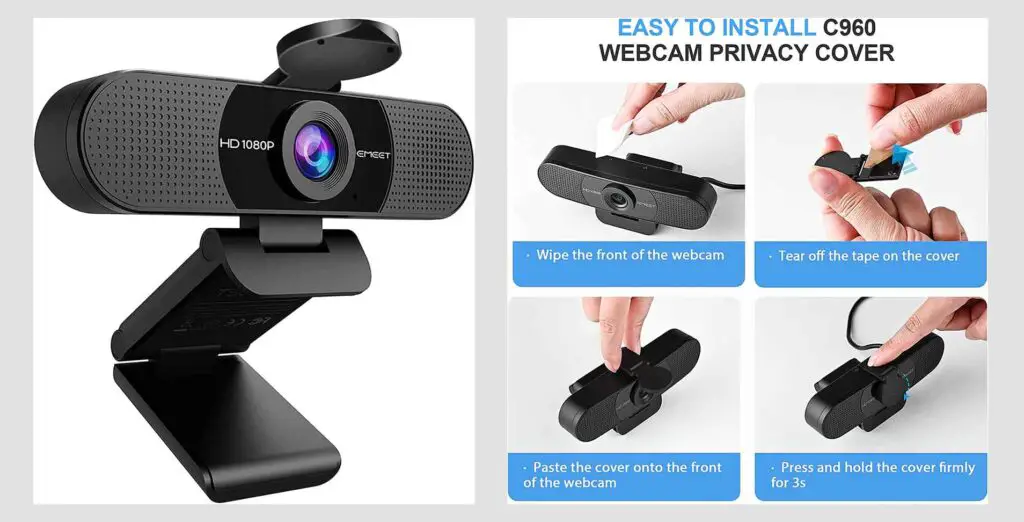 If you are looking for a great budget webcam that won't break the bank, the EMEET C960 webcam is an excellent choice. This webcam is great for starting out, and it offers a range of basic features to enhance your experience.
1080p, 90° FOV, 30 fps.
One of the most popular choices on Amazon.
Built-in 2 noise reduction mics.
Reasonably good low light performance.
2. Logitech C920e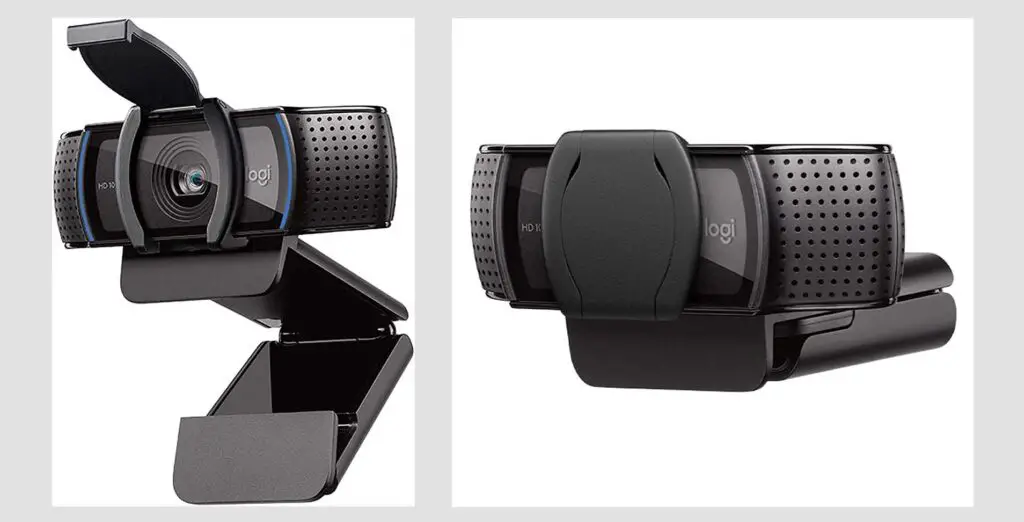 The Logitech C920e webcam. With its 78° fixed field of view, two integrated omnidirectional microphones and automatic light correction, the C920e is perfect for video calls, meetings, and also – video streaming. It also includes an attachable privacy screen that flips up and down to cover or expose the lens, so you can always be sure your workspace is secure. It's certified for Zoom, TAA compliant, and works with all popular video calling applications.
1080p, 78° FOV, 30 fps.
Omnidirectional microphone built in.
Auto light correction feature.
A Climate Pledge Friendly product.
3. NexiGo N60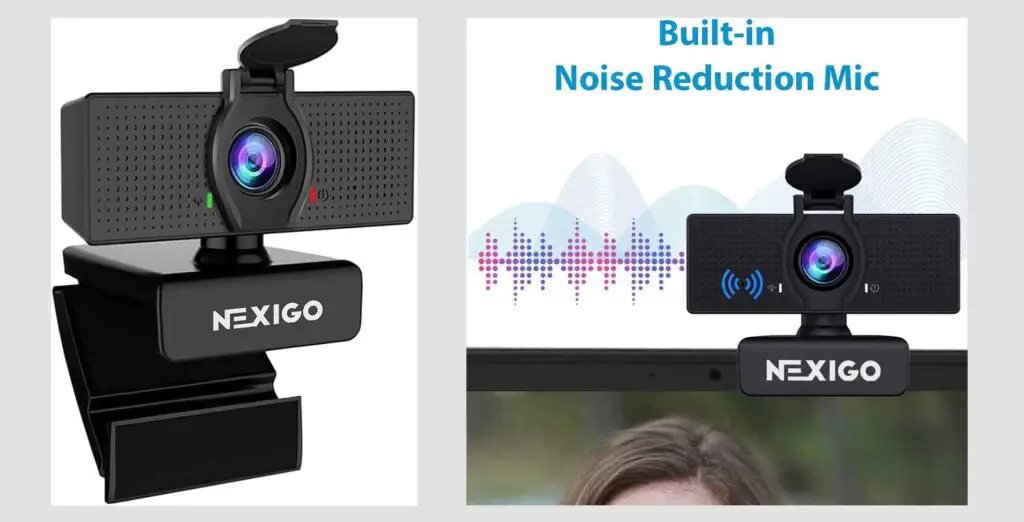 NexiGo N60 webcam is yet another good budget choice when it comes to cheaper cams for conferencing and entry-level video streaming. It features a nice wide FOV of 110 degrees (the highest on this list) and an easy clip-on mount mechanism with a turning base.
1080p, 110° FOV, 30 fps.
High FOV for wide area coverage.
Neat 360 degrees turning base and 180 degrees up and down adjustment.
Often on sale.
4. NexiGo N660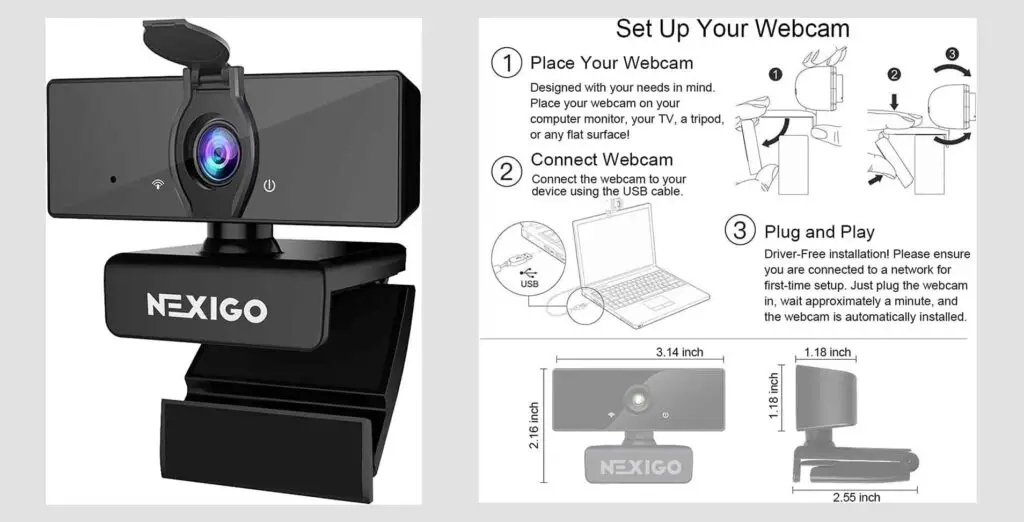 A variation on the NexiGo60 design – the NexiGo N660. Separate light indicators for power and recording, the same quality 110° field of view and great image quality.
1080p, 110° FOV, 30 fps.
Redesigned NexiGo N60.
Easy to mount on almost every screen.
5. JIGA Streaming Webcam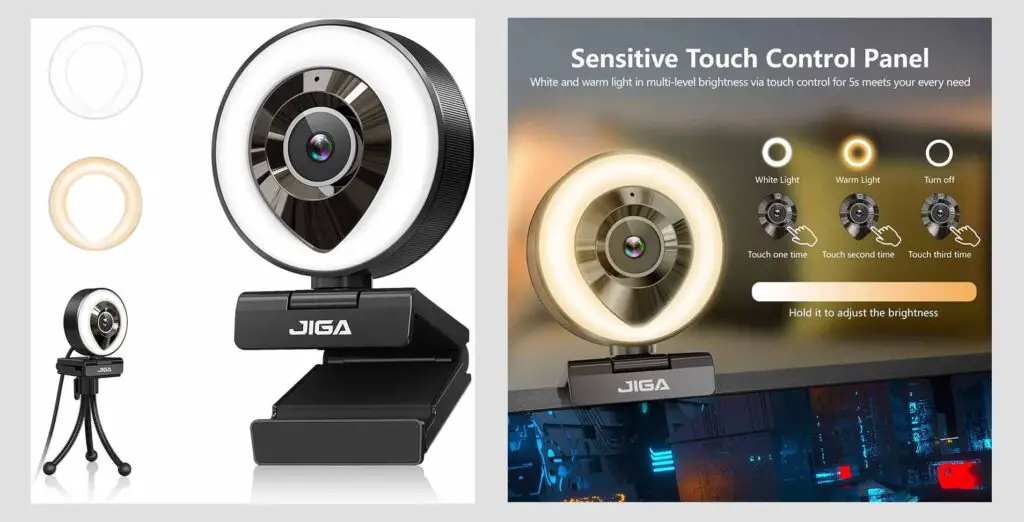 This one is really nice. The JIGA Streaming Webcam not only features an actual stereo microphone but it also has a small ringlight built in. You can adjust the light brightness levels and the color warmth (there are two presets available – white light and warm light). Overall pretty neat option for under $40!
1080p, 90° FOV, 30 fps.
Dual, stereo microphone.
Very nice and sleek form factor.
Built-in ringlight with brightness and color warmth adjustment.
More affordable webcams on Ebay:
Why You Might Want to Choose an Actual Camera Over a Webcam for Streaming
If you're looking for higher quality image, an actual camera (for example a DSLR) is a much better choice than a webcam. It's not a big surprise that basic webcams under 60 dollars won't be able to provide you with the image quality you see when it comes to the live content by most popular video game streamers. This is also why most beginner novice streamers use basic webcams only as simple temporary solutions.
A dedicated camera will most likely provide you with better image resolution, higher frame rates, and better low-light performance, all of which are important when it comes to streaming. Additionally, a camera will often have more features and settings, allowing you to customize the video output to look the best it can.
If you already own a DSLR or a mirrorless camera, check if it supports any kind of live view video output. If it does, there is a high chance that you can rather easily use it as a video source for the facecam on your streams.
Best Affordable Webcams for Streaming – The Conclusion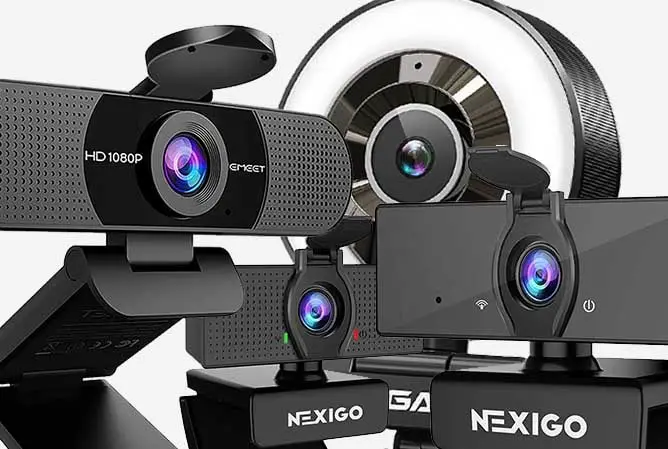 So, if you're looking for a relatively cheap and affordable webcam for streaming, you can't go wrong with any of the models we've discussed here. Whether you're looking for something basic and reliable, or something a bit more advanced with extra features, there's an option out there that's perfect for you. Check out the cams from our selection and soon you'll be able to enjoy smooth, high-quality streaming experience from the comfort of your own home without spending a fortune on streaming accessories.
Check out also: CRT Monitors Today – Pros & Cons + Availability