Meta Quest 2 is currently one of the most popular standalone VR headsets on the market. Before you buy though, you really should read this for quite a few reasons! Find out about the recommended playspace size, VR-ready PC requirements, game catalog, online reviews, memory options, battery life, essential accessories, and the main rival of the Meta Quest 2 – the Pico 4. Get a firsthand experience of the user interface, safety features, field of view, controllers, and games and experiences available on the device.
And, if you want to know even more, check out our full hands-on review of the Meta Quest 2 standalone VR headset here: Meta Quest 2 – Hands On Review (Still Worth It?)
Check out also: Are Virtual Reality Headsets Worth It? (Should You Get One?)
[this article features Ebay & Amazon affiliate links]
1. Recommended Playspace Size
The official recommended playspace size for the Meta Quest 2 is 6.5ft by 6.5ft, which is about 2m by 2m. However, in practice, having at least 10-15 square ft of unobstructed play space around you will provide the best comfort and experience.
Keep in mind that the playspace area can be edited at any time, so you can adjust it to your currently available space.
It's important to note that the set playspace size certainly can affect your gameplay experience. Having a larger playspace can provide more freedom of movement and reduce the risk of hitting objects in your real-world environment (which is small with all the safety features Quest 2 has on board, albeit it's still there). On the other hand, a smaller playspace can limit your movement and potentially increase the risk of accidents.
Overall, it's recommended to have as much playspace as possible, but you can certainly use your Quest 2 with the recommended minimal playspace sizes, or for stationary sitting gameplay without any trouble.
2. Do You Need A VR-Ready PC For The Quest 2?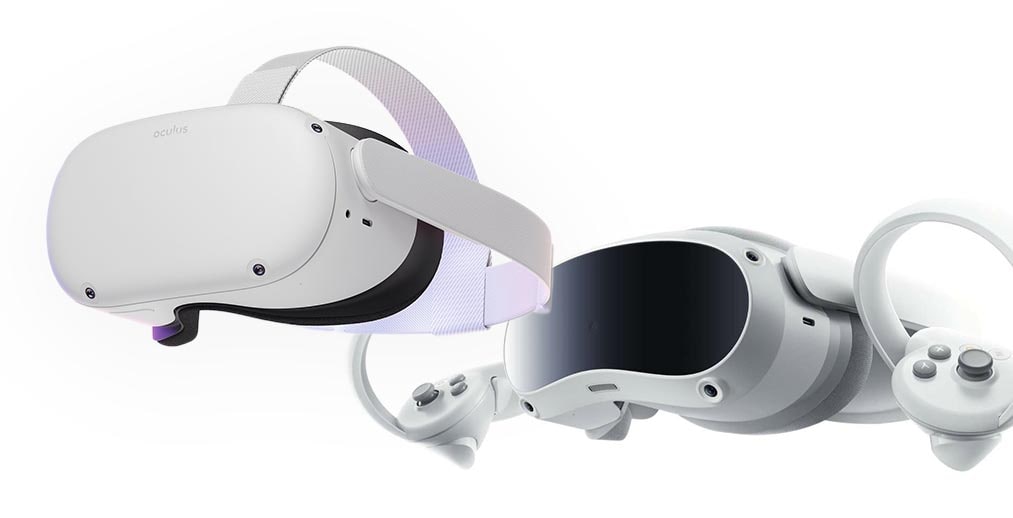 The Meta Quest 2 is a standalone VR headset, meaning that you don't really need a VR-ready PC to enjoy using it.
However, if you'd like to try out some more demanding games while using the headset for PCVR (connecting your VR goggles to your PC using a dedicated cable, or a wireless Air Link connection), you will need a VR-ready PC capable of supporting your chosen desktop VR games & experiences.
To use the Meta Quest 2 for PCVR, you have two options:
Oculus Link Cable: You can connect your Meta Quest 2 to a VR-ready PC using a dedicated Oculus Link cable. This cable allows you to play PCVR games on your Meta Quest 2 with minimal latency and best image quality. However, it is important to note that not all long USB-C cables are compatible with the Oculus Link feature. Oculus recommends using their official Link cable or a third-party cable that meets their specifications.

You can get such a cable here.

Wireless Streaming: You can also use the Meta Quest 2 for wireless PCVR streaming using the Air Link feature. This feature allows you to stream PCVR games to your Meta Quest 2 over a Wi-Fi connection. It is important to note that this feature requires a VR-ready PC and a strong Wi-Fi connection (preferably 5 GHz one) for optimal performance. A 3rd party wireless streaming solution is using the Virtual Desktop App which can yield even better results. This app however is not available for free.
In summary, while you don't necessarily need a VR-ready PC to use the Meta Quest 2, having one will allow you to play more demanding games and use the headset for PCVR. If you decide to go the PCVR route, you can either use an Oculus Link cable or stream your games wirelessly using Air Link.
Click here to read more about my personal experience with wireless Air Link PCVR on Meta Quest 2!
3. Check Out The Quest 2 Game Catalogue
When it comes to the game catalogue, the Meta Quest 2 offers a wide range of options for all types of players. From casual VR gamers to hardcore enthusiasts who'd like to test out every single modern VR experience available on the headset, there's something for everyone. The Quest 2 has a built-in app store where you can browse and purchase games and experiences directly from the headset.
Some popular & worthwhile games and experiences available on the Quest 2 include:
| Game/Experience | Genre | Price (USD) |
| --- | --- | --- |
| Beat Saber | Music/Rhythm | ~$30 |
| Superhot VR | Action/Puzzle | ~$25 |
| Vader Immortal: Episode I-III | Action/Adventure | ~$30 |
| Job Simulator | Simulation | ~$20 |
| The Climb 2 | Sports/Adventure | ~$30 |
| … | … | … |
You can browse the official Meta VR Games & Experiences library here!
Additionally, as we've already mentioned, the Quest 2 supports SteamVR accessible via a wireless connection to a VR-ready PC using Air Link or a wired connection using the Oculus Link cable. This opens up a whole new world of gaming possibilities with access to all the VR games you have available on your PC. The Meta Quest 2 is a simple entry to PCVR for a great price!
4. Read Some Online Reviews!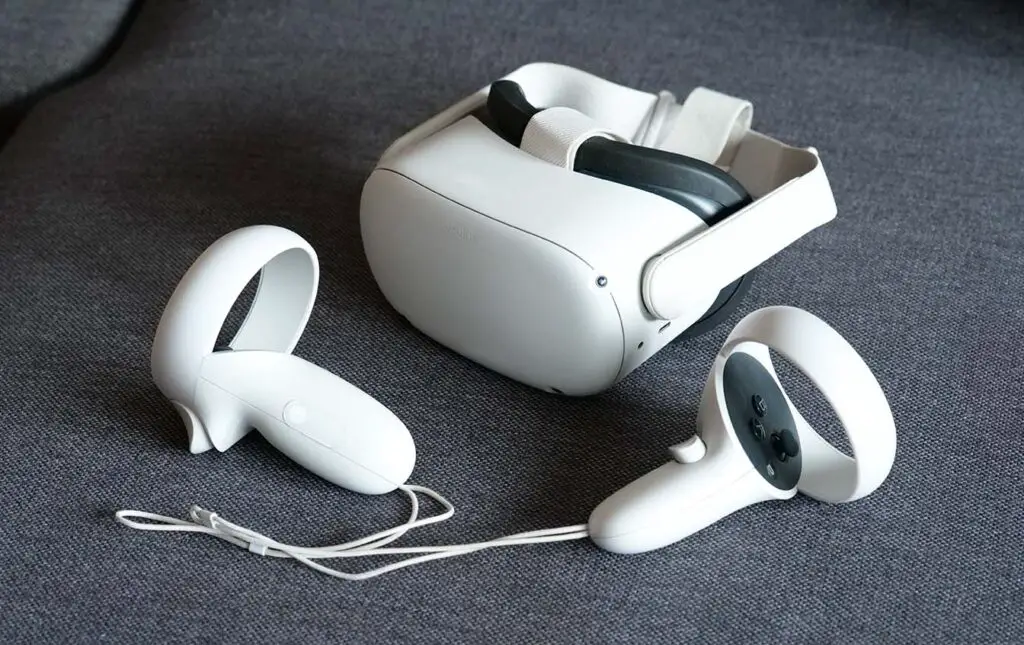 Before making any purchase, it's always a good idea to read some reviews from other users who have already tested the product. The Meta Quest 2 is no exception. There are many online reviews available that can give you a better idea of what to expect from the device, both in terms of strengths and weaknesses.
Check out our detailed first-contact review of the Meta Quest 2 here! – Meta Quest 2 Hands-On Review (Is It Still Worth It?)
When reading reviews, keep in mind that everyone's experience may differ slightly. However, looking at the overall consensus can give you a good idea of what to expect.
5. Which Memory Option Should You Choose? – 128 vs. 256 GB
The Meta Quest 2 currently comes in two memory options: 128GB and 256GB, although the first generation of the headset was also available in a rather small 64GB version. Which one of these should you choose? Well, it all depends on your preferred usage of the device and your budget.
The truth is, both the 128 and 256 GB versions of the Quest 2 will be able to accommodate quite a lot of installed games & experiences locally. If you know you're a data hoarder at heart, you might want to go for the larger, 256 GB version for the peace of mind.
It's important to note that the Quest 2 by default doesn't have expandable storage. There are some ways to mitigate that issue, albeit none of these are perfect. You can read much more about that here: Meta Quest 2 Memory Upgrade? – Is It Possible?
6. Take The Battery Life Into Account (Consider Getting a Compatible Battery Pack!)
The battery life of the Meta Quest 2 is advertised to last up to 3 hours without being plugged in to charge. However, in practice, the battery life is closer to 2-2.5 hours with the screen brightness turned all the way up (see our detailed hands-on review here).
To further extend your Quest 2 battery life, you can make use of compatible power banks & battery packs which are designed in such a way that they can be plugged into your VR headset while you're wearing it, without causing you much trouble or discomfort during gameplay. Browse the best Meta Quest 2 compatible power banks and battery packs on Amazon.
If you plan on using your Meta Quest 2 for longer periods of time, it may really be worth considering investing in a compatible power bank to keep your device charged while you play.
7. Essential Accessories To Get Alongside The Quest 2
While the Meta Quest 2 comes with everything you need to get started, there are a few essential accessories that can make your experience even better. Here are some of the must-have accessories to consider:
Accessory
Image
Why you should bother
Links
Elite Strap
The Elite Strap is a more comfortable and secure head strap for the Meta Quest 2, which provides better weight distribution and reduces pressure on your face.
– Get It On Amazon!

– Get It On Ebay!
Compatible Battery Pack
The rather short battery life of the Quest 2 sometimes calls for using a power bank during gameplay. There are quite a lot of ergonomic designs to choose from here!
– Get It On Amazon!

– Get It On Ebay!
Controller Protection
Some rubber protectors for your controllers – for the peace of mind.
– Get It On Amazon!

– Get It On Ebay!
Carrying Case
Don't risk your headset getting damaged during transport – get a rugged carrying case that is more durable than the small case the Quest 2 originally comes with.
– Get It On Amazon!

– Get It On Ebay!
Feel free to use these to boost your Quest 2 experience from the very beginning!
8. Consider The Main Rival of The Quest 2 – The Pico 4!
If you're in the market for a standalone VR headset, there is one more worthwhile option out there, available for a similar price. Pico 4 standalone VR googles introduce many improvements over the Quest 2 including making use of Pancake lenses, higher resolution internal displays and arguably, better external design of the device.
Here is our detailed product comparison between the Meta Quest 2, and the Pico 4 manufactured by ByteDance – be sure to check it out! – Meta Quest 2 vs. Pico 4 – Which One Should You Choose?
Check out also: Smartphone VR – Is Mobile Virtual Reality Still a Thing?