Learn the 8 best ways to monetize your own website traffic and start earning money today! Making money on your blog or niche site is easier than you think, and there are quite a few methods to do that! From affiliate marketing to selling digital products, this comprehensive guide covers everything you need to know to turn your website into a profitable business!
You might also like: How To Write Good Affiliate Blog Posts That Convert!
1. Affiliate Marketing
Affiliate marketing is one of the most popular ways to monetize a niche website. It involves promoting other people's products and earning a commission for each sale made through your unique affiliate link.
To be successful with affiliate marketing, you need to choose products that are relevant to your audience and align with your niche. You can find affiliate programs through networks like Amazon Associates, ShareASale, ClickBank, DigiStore24 and Commission Junction.
Some tips for successful affiliate marketing include:
Choosing products that you believe in and have personally used.
Writing honest and informative product reviews for the products you decide to promote.
Including affiliate links in relevant blog posts and/or affiliate banners on your website's sidebar.
Tracking your affiliate link performance and affiliate conversions to see which products and campaigns are performing well.
Regularly updating and refreshing your affiliate promotions and related affiliate articles / blog posts to keep them relevant and engaging.
Passive affiliate marketing can be a great way to earn income from your website without paying for ads, however you can also undertake active affiliate marketing campaigns using PPC (pay per click) ad campaigns on various digital advertising platforms such as Google Ads or PropellerAds. These too can often yield great results, so do your research on that!
2. Sponsored Content
Sponsored content is a type of advertising that involves creating content that promotes a brand or product. This can include blog posts, videos, social media posts, and more. The key is that the content is created in a way that feels natural and organic, rather than like a traditional ad.
To monetize your website through sponsored content, you'll need to find a way to partner with brands that are a good fit for your audience. You can reach out to brands directly or work with a sponsored content marketplace for online influencers like IZEA or TapInfluence.
When creating sponsored content, it's important to be transparent with your audience about the fact that you have been paid by your sponsor to create the material you're sharing with your readers. This can be done by including a disclaimer at the beginning of the post or video, or by using a #sponsored or #ad hashtag on social media. Sponsored content transparency can earn you your audience's trust and is in general a good strategy to undertake at all stages of your website's growth.
Here are some things to keep in mind when creating sponsored content:
Make sure the content is relevant to your audience, your website's niche, and that it fits with your general brand.
Always disclose your relationship with the brand in each article that is sponsored.
Focus on the content quality and build a portfolio of sponsored blog posts that you can showcase to different brands while reaching out. This can increase your response rate when searching for new sponsored post opportunities.
Let's move on to one of the most popular ways to monetize a website, that is: display advertising.
3. Display Advertising (PPC / CPM Ads)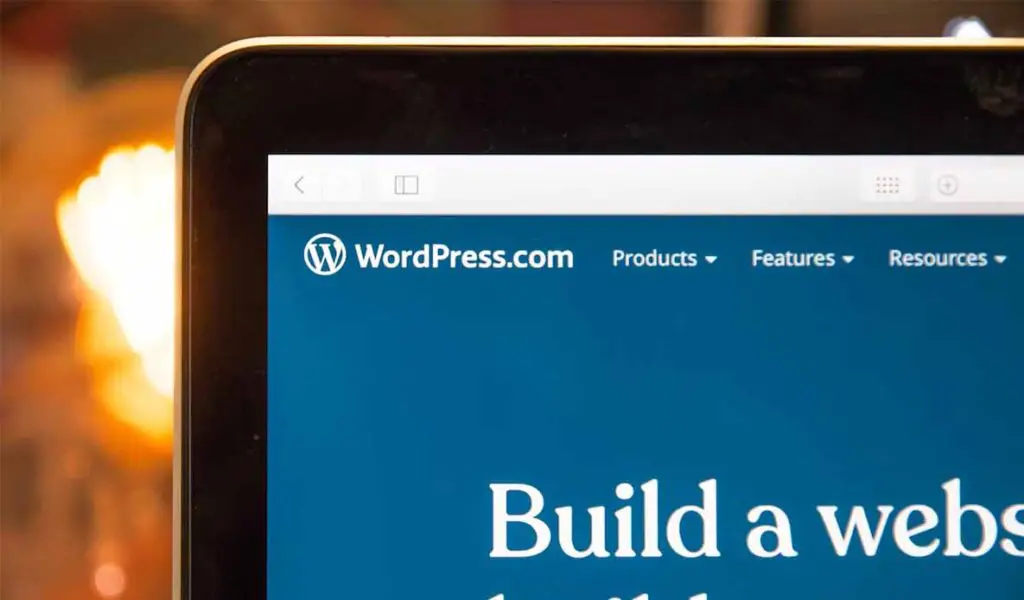 Making use of display ads are arguably the most popular and the easiest way to monetize a website. It involves placing ads on your website, and getting paid either when visitors click on the ads, or when the ads are displayed on your site (or the mix of the two).
This brings us to the two main types of display advertising: PPC (Pay-Per-Click) and CPM (Cost-Per-Mille or Cost-Per-Thousand Impressions).
PPC ads pay you every time a visitor clicks on one of your ads, while CPM ads pay you based on the number of times the ads are displayed on your site. The amount of money you earn from display advertising depends on the number of visitors to your site, the demographics of your visitors, the type of ads you display and your site's general niche, and the ad network you use.
This can range anywhere from ~$1 to $50 dollars per 1000 views, typically averaging somewhere around ~$8 per 1000 views for most niche sites.
Some popular ad networks for display advertising include Google AdSense, Media.net, PropellerAds and Ezoic.com (which we use to monetize our site).
Keep in mind that some more aggressive forms of display advertising can be intrusive and affect the user experience on your site, so it's important to find a balance between ads and content to maximize your earnings, and minimize your site pages bounce rate. Ezoic is the only ad network I know of which utilizes AI to do just that on your behalf!
You Can Try Out Ezoic Here – There Are No Minimal Traffic Requirements!
4. Selling Digital Products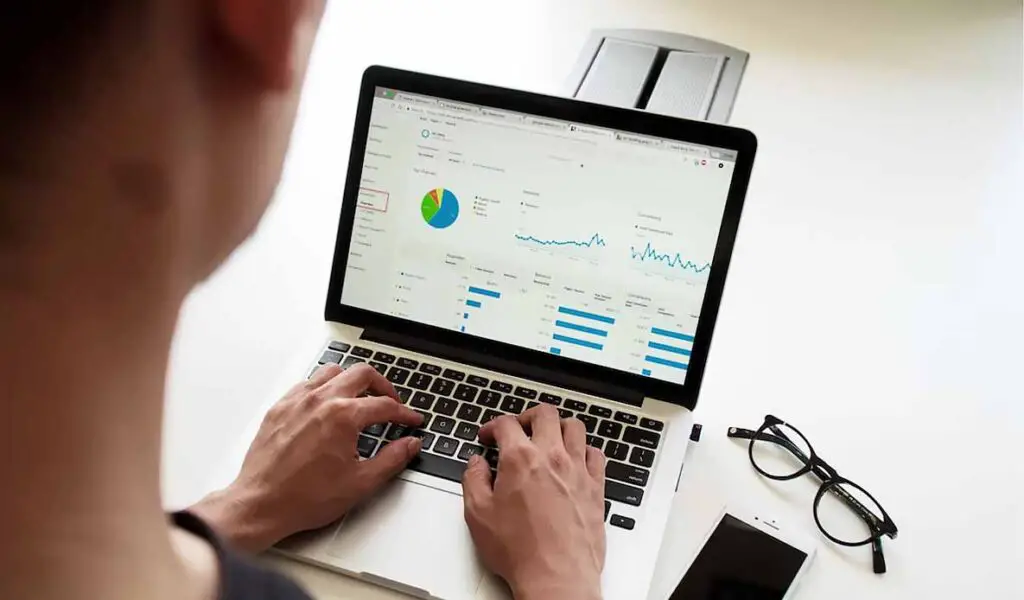 Selling digital products is another great way to monetize your website. These products can be anything from ebooks, courses, software, music, and more. The best thing about selling digital products is that they can be created once, and then sold repeatedly, granting you a nice passive income stream, provided you promote them well.
To get started, you can come up with your own digital products which are related to your site's topic or niche, or advertise and sell other people's products through affiliate marketing.
You can use platforms like Gumroad, SendOwl, or Selz to sell your digital products directly on your site.
You can promote your digital products directly through your website, using an email list, paid display ad campaigns and various social media channels. Later on, you can also offer different types of discounts, bundle deals, coupons or limited-time offers to entice your audience to make a purchase.
Remember to provide high-quality products that provide value to your customers. This will help build trust and loyalty, leading to repeat purchases and positive reviews.
And remember, noone will want to buy a digital product that consists of information that is already readily available online for free, or that in most parts repeats information that is already a part of existing, possibly cheaper digital products distributed by your competitors.
Check out also: Is Buying Blog Posts On Fiverr Worth It? (Let's See!)
5. Paid Subscriptions / Content Access Memberships
If you have a website that offers premium content including data and information that isn't available anywhere else, then you can monetize it by offering paid subscriptions or content access memberships.
This model works best if you have a loyal audience who is willing to pay for exclusive content that can't be found anywhere else online, at least for free.
You can offer different tiers of membership, each with its own set of benefits. For example, you can offer a basic membership that provides access to a limited amount of content, and a premium membership that provides access to all content, exclusive merchandise, and early access to new content.
This site monetization method will work only with specific sites that really do offer unique content that is in demand and is one-of-a-kind in its niche. It works best with news sites, content based on thorough research and in-depth data analysis, or websites offering access to valuable scientific research.
To implement this model, you need to have a membership plugin installed on your website. Some popular membership plugins include MemberPress, Restrict Content Pro, and Paid Memberships Pro. These plugins allow you to create membership levels, restrict access to content, and manage payments. You can use most of them paired with a payment gateway like Stripe or PayPal to process payments.
One advantage of this model is that it provides a recurring revenue stream. As with all subscription based earning models, you can also offer initial discounts or promotions to incentivize people to sign up for memberships.
Still, you need to ensure that the content you offer is high-quality and exclusive to justify the final cost of membership.
6. Selling POD Merch
POD (Print-on-Demand) is a business model where you can design and sell your own custom merchandise without investing any money, and without having to hold inventory.
You can sell anything from t-shirts to mugs to phone cases with your own unique designs. This is a great way to monetize your website if you have a strong brand or following.
There are many platforms that allow you to create and sell your own POD merchandise, such as Teespring, Redbubble, and Spreadshirt. These platforms handle everything from printing to shipping, so all you have to do is create your designs and promote your products both on their sites and through their ad campaigns (in selected cases).
Typically the main tradeoff here is that the platforms take most of the money for each sale, leaving you with just a small amount of money from each individual sale in the end.
To be successful with POD, you need to have a strong brand and a clear understanding of your target audience. You also need to create designs that resonate with your audience and stand out from the competition. POD is generally best for brand merch.
One of the biggest advantages of selling POD merchandise is that there are no upfront costs or inventory to manage. You only pay for the products that are sold, and the POD platform takes care of everything else. This makes it a low-risk way to monetize your website and test out new product ideas.
Once again, keep in mind that the profit margins for POD products are generally lower than other monetization methods. You also need to put in some additional effort to create high-quality designs and promote your products to your audience.
Overall, selling POD merchandise can be a fun and creative way to monetize your website if you have the right audience and design & promotion skills.
7. Opening a Dropshipping Store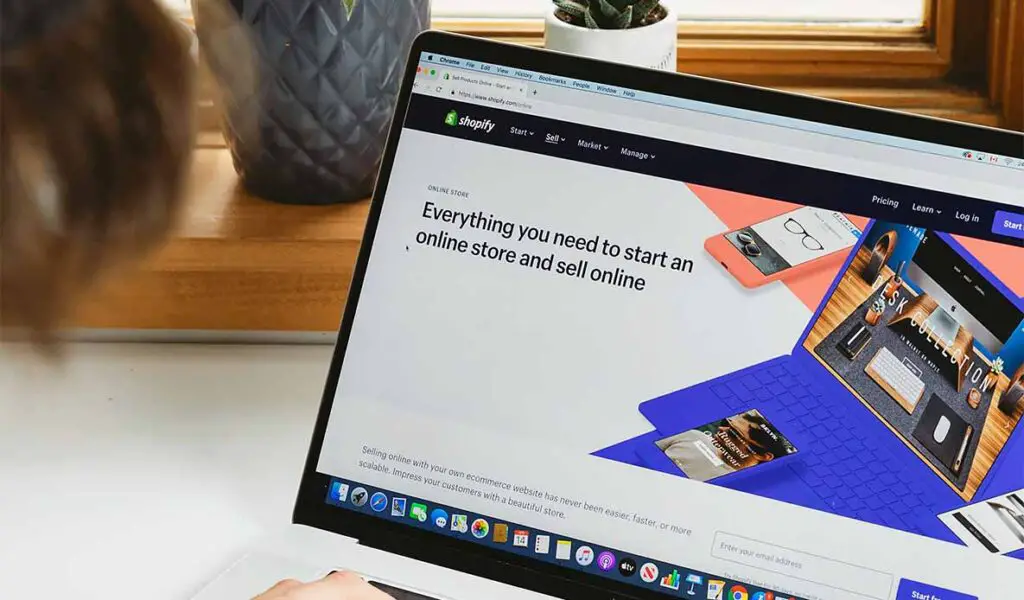 Dropshipping is essentially a business model that allows you to sell products without holding inventory. This means that you can start an online store without having to worry about managing a warehouse or shipping products to customers. Instead, you work with a supplier who ships products directly to your customers.
To start a dropshipping store on your site, first you need to find a supplier who can provide these products at a competitive price. You can use sites like AliExpress or Oberlo to find various reliable suppliers.
Once you have found a supplier, you can set up an online store using platforms like Shopify or WooCommerce. These platforms have integrations with many popular dropshipping apps that will make it easy for you to import various different products and automatically fulfill your customers orders.
One of the advantages of dropshipping is that you can start with a small investment. You don't need to buy inventory upfront, which means that you can test different products and niches without risking losing money.
On the other hand, dropshipping can be a competitive market, so you need to find ways to differentiate your store and provide more value to your customers. Another thing to keep in mind concerning dropshipping is that you'll often have to be ready to answer your customers questions and manage returns by yourself. It all really depends on the dropshipping platfrom you'll decide to work with in the end.
8. Donations / Crowdfunding
If you're running a website that provides valuable content, services, or products for free, you might consider asking your audience for donations or launching a crowdfunding campaign.
This monetization method is based on the principle of voluntary contributions from your audience, who appreciate your work and want to support you financially.
There are several platforms that you can use to accept donations or launch a crowdfunding campaign, such as Patreon or GoFundMe. Each platform has its own specific rules and features, so you should choose the one that best suits your needs and long term goals.
Here are some tips for using donations and crowdfunding as a monetization strategy:
Clearly explain why you're asking for donations or launching a campaign, and what your audience can expect in return.
Offer some incentives or rewards for different levels of contributions, such as exclusive custom content, early access, shoutouts, or personalized messages.
Set realistic and transparent goals for your campaign, and constantly update your audience on your progress and achievements.
Always aim to thank your donors or backers publicly and privately, and show your appreciation for their support.
Donations and crowdfunding can be a great way to monetize your website if you have a loyal and generous audience who values your work, and if you don't want to utilize invasive display ads or affiliate links on your website. However, it's not a guaranteed or sustainable source of income if you don't have a huge audience interested in your content yet, and it requires constant engagement and communication with your supporters.
The Summary – Earn More Money On Your Website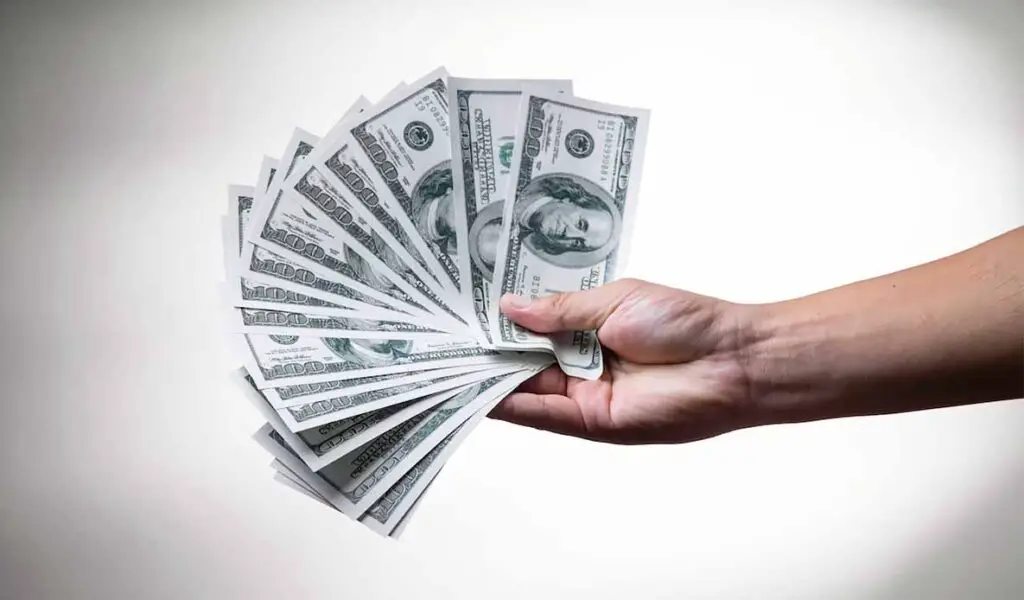 In conclusion, in the end there are quite a few different ways to monetize a website. Affiliate marketing and display ads are definitely among the most popular options from all of these mentioned on the list. All the other earning methods can be in most cases used alongside them.
Sponsored content is perfect for those who already have a large following and can partner with brands to create content. Selling digital products, such as eBooks or courses, is a great way to monetize your expertise on a certain topic if you can spare some time to create valuable info products.
Paid subscriptions and content access memberships are ideal for websites with exclusive content, and selling POD merch can be a great opportunity for those who want to sell branded merchandise without having to invest any money whatsoever. Opening a dropshipping store is a great way to sell physical products without the hassle of actually handling the items yourself.
Finally, donations and crowdfunding are great options for those who want to monetize their valuable content and perhaps don't want to resort to using intrusive display ads or aggressive affiliate marketing strategies.
Choose the monetization method that best fits your website and audience, and start earning more revenue from your site today!
Did you know? – Typli.AI Article Writer: Save Time and Money on Copywriting Today