The Meta Quest Pro is certainly quite an amazing device. With its arrival on the market, many questions came over, the most important of them being: Is it worth it to purchase the Quest Pro right away, or should you rather choose another headset or wait for an even newer VR set to be released? After all, the release of the Meta Quest 3 is right around the corner. Let's take a closer look at the matter.
[this article features Ebay & Amazon affiliate links]
Check out also: Are Virtual Reality Headsets Worth It? (Should You Get One?)
Meta Quest Pro vs. Meta Quest 2 – specs comparison
| Device: | Meta Quest Pro | Meta Quest 2 |
| --- | --- | --- |
| Photo: | | |
| Price & availability: | Check on Amazon | Check on Ebay | Check on Amazon | Check on Ebay |
| Display resolution: | 1800×1920 per eye | 1832×1920 per eye |
| Refresh Rate: | up to 90 Hz | up to 120 Hz |
| Lenses type: | Pancake | Fresnel |
| FOV: | ~105° horizontal / ~94° diagonal | ~96° horizontal / ~92° vertical |
| IPD adjustment options: | 55-75 mm manual slider | 3 fixed IPD presets – 58, 63, 68 mm |
| CPU: | Octa-core Qualcomm Snapdragon XR2+ / Octa-core Kryo 585 | Octa-core Qualcomm Snapdragon XR2 / Octa-core Kryo 585 |
| GPU: | Adreno 650 | Adreno 650 |
| RAM: | 12 GB | 6 GB |
| Storage options: | 256 GB | 128 GB / 256 GB  |
| Tracking: | 6DOF Inside-out tracking with 5 cameras | 6DOF Inside out tracking with 4 cameras |
| Weight with headstrap: | ~1.6 lbs (~722 g) | ~1.1 lbs (~500 g) |
| Controllers: | Two controllers included. | Two controllers included. |
| SD card / memory expandable: | No. | No. |
| Hand Tracking: | Yes. | Yes. |
Meta Quest Pro and Quest 2 specification compared + price and availability.
1. The display and lenses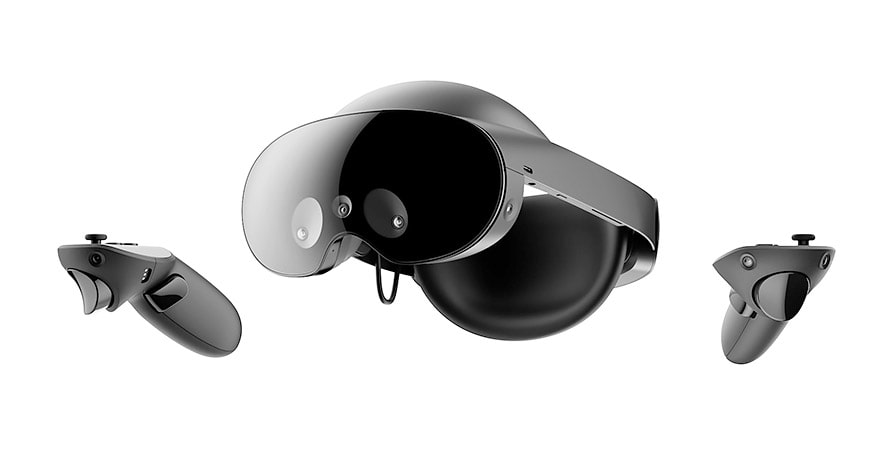 The displays on the Meta Quest Pro are certainly one of its best selling points. Panels that were used in the headset are two high resolution 1800×1920 displays. The best upgrade however lies in the lenses.
When it comes to the Quest Pro's lenses, compared to the Meta Quest 2 there is quite a large improvement. The meta Quest Pro makes use of pancake lenses, which are smaller, lighter and are able to provide much clearer and less distorted image than Fresnel lenses that are still used in many other contemporary VR headsets (among them in the original Quest 2).
You can adjust the headset's IPD using the in-built physical IPD slider. It's freely adjustable in the 55-75 mm range, however sadly, it's not motorized like on the Pico 4. The FOV is given at around 105° horizontal and 94° diagonal, however it will depend both on your IPD setting and the final distance from your eyes to the lenses, as per usual.
2. Screen door effect on the Quest Pro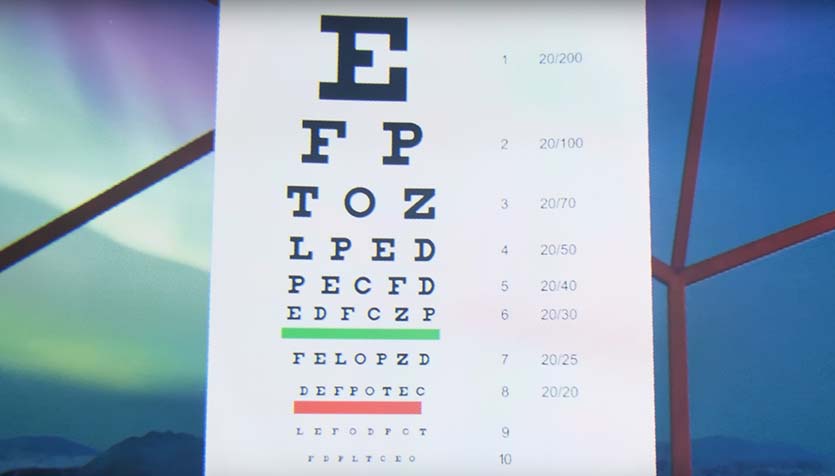 The image quality on the Meta Quest Pro is generally very solid, and the screen-door effect is nearly non-existent.
The image you can see above is a screencap from a Virtual Reality Oasis through the lens video which we highly recommend you to watch to get a gist of what the internal displays of the Quest Pro look through its lenses.
The use of pancake lenses paired with high resolution displays with high pixel density makes for one of the best VR headset displays we have on the market as of now (excluding the Pimax series).
3. All the best features on board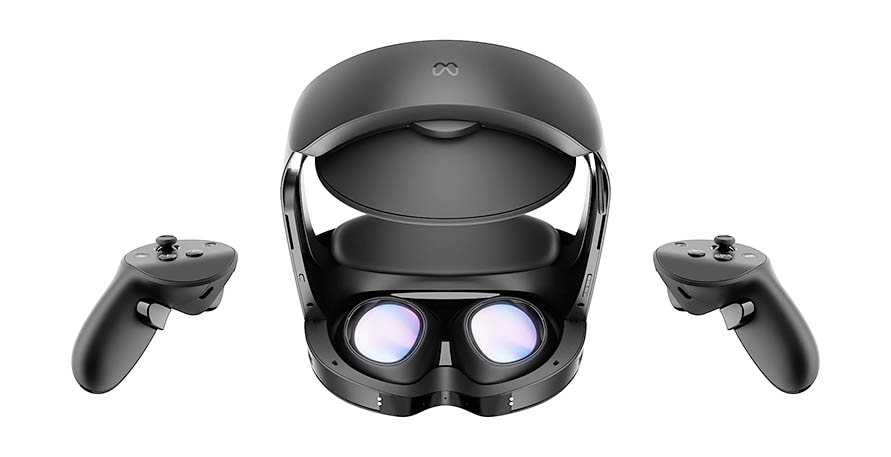 The Meta Quest Pro has lots and lots of great features and makes use of quite a few neat newly introduced technological solutions. Here is a list of the features we deem the most important.
The pancake lenses – as we've already mentioned, the pancake lenses used in the Quest Pro design minimize distortion and image wrapping and further enhance the viewing experience. These are a huge upgrade from the Fresnel lenses on the Quest 2.
Eye and face tracing – infrared eye and face tracking for real time expression translation.
A re-designed chassis – better balance and increased comfort.
Color pass-through cameras – the ability to make use of the stereoscopic color passthrough with depth perception is a large step towards augmented reality apps development. The output resolution of the cameras is 4 times higher than these on the Quest 2.
12 GB of RAM – Twice as much RAM in comparison to the Quest 2 – great in terms of device software futureproofing and potential multitasking.
Backwards compatibility with the Quest 2 – you can play all your games from the Quest 2 app on your Quest Pro without any trouble!
4. Quest Pro vs. other headsets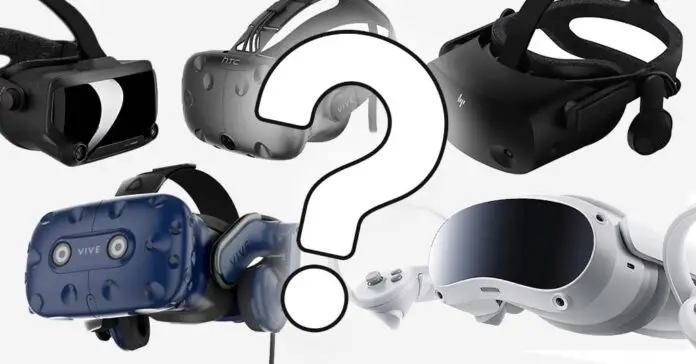 How does the Quest Pro compare to other high-end VR headsets that are currently available on the market? Well, it's a huge upgrade from the original Quest 2, and in terms of some of its features many levels above older HTC Vive, Cosmos and other kinds of older VR headsets. The new chinese Pico 4 also uses the new pancake lenses design and a higher display resolution, however its lacking when it comes to its software which is in very early stages of development.
You might also like: Meta Quest 2 vs. Pico 4 – Which One Should You Choose?
If we were to compare the Quest Pro to the ever-popular Valve Index, we'd say that while there is a significant jump in terms of specs from the Index to the Pro in terms of display and lenses quality, the comfort factor and the approach to tracking makes these devices a little bit different. In short, it's a matter of choosing between the inside-out full head movement tracking & face/eye tracking on the Quest Pro, and the possibility of full-body tracking with lanterns on the Index – this is up to personal preference.
Then, there are the Pimax VR headsets which offer an astonishing ~200° FOV and much higher display resolutions at the cost of some trade-offs such as screen edge distortion, lack of controllers bundled with the headset by default and arguably lower build quality on average.
Here, it's important to remember that the Quest Pro is first and foremost a standalone VR headset. This is a great convenience, as you can not only use it as a standalone device, but also connect to your PC by cable, or wirelessly. The only other significant VR headsets that offer you these features are the original Oculus Quest, Meta Quest 2 and the new Pico 4.
5. PCVR with the Meta Quest Pro + standalone games
Does the Meta Quest Pro need a PC to work? You don't need a PC to start playing around with your new Quest Pro, as it's a standalone VR headset just like the Oculus Quest 1 and Meta Quest 2.
What's certainly great is that the Quest Pro is fully backwards compatible with the Quest 2. This means that all the games from your Quest 2 app (that you've purchased or downloaded) can be played on the Pro in the standalone mode no problem!
If you'd like to play VR games on your PC however, you'd have to connect your Quest Pro to your computer using a quality PCVR cable. An alternative to this is going wireless – which is also perfectly possible if you have a good 5Ghz Wi-Fi network with sufficient transfer rates at home! For this, you might need an additional Virtual Desktop App.
6. The return policy – what do you need to know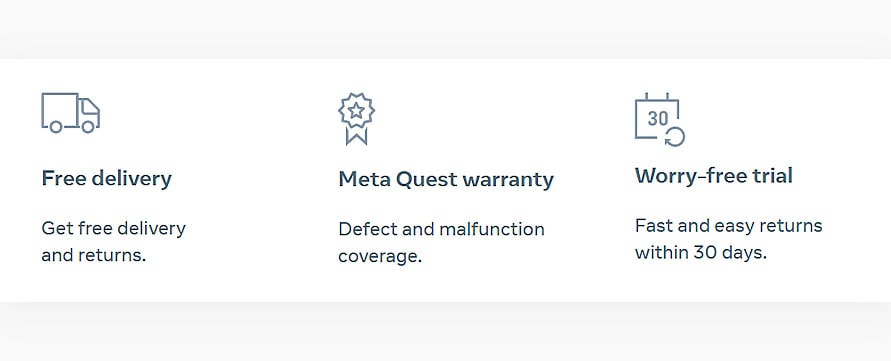 Fortunately, even if you won't like your newly bought Quest Pro, if you bought it from the Meta website, you will be able to return it before 30 days pass. This is the return policy of the Meta store.
Remember that the exact product return policies can depend both on your state/country/region and the particular seller or distributor you're dealing with.
They also offer 2 whole years of accidental damage or malfunction warranty and free delivery. Check their official site!
7. Meta Quest pro vs. Quest 2
Meta Quest 2 & the Meta Quest Pro – techtactician.com
While comparing the Meta Quest Pro to the Quest 2 may seem a bit unfair, it's important to know the most important differences between these two devices.
In terms of the face & eye tracking, better quality image, 3D color passthrough and pancake lenses the Quest Pro is definitely in the lead as a better device in terms of its specs. When it comes to the price though, the Quest 2 definitely wins the duel as one of the best and most affordable VR headsets for beginners.
For more information and direct specs comparison, check out the specification table we made on the top of this page.
8. Eye tracking / face tracking
One of the best and most innovative features of the Meta Quest Pro is its capability of utilizing eye tracking and face tracking mechanisms using its in-built headset cameras.
This is a great step forward and it can give virtual reality app and game developers a new tool to incorporate into their software
Does the meta quest pro have full body tracking? Well, no, not for now. There are some rumors of the hardware being capable of some sort of body tracking, however there are no confirmed leaks or official information from Meta that could confirm that.
See also: Smartphone VR – Is Mobile Virtual Reality Still a Thing?
9. What kind of games can you play on the Quest Pro?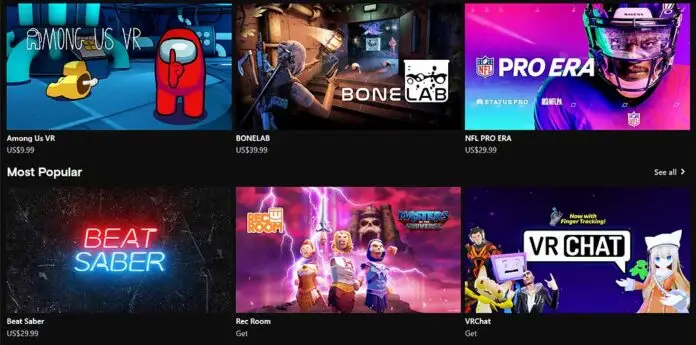 Can the Meta Quest Pro be used for gaming? Sure it can! As we've already mentioned, the titles available for the Pro are the very same ones you can find in the Meta Quest 2 store, with the possibility of future exclusives.
All your Quest 2 game library can be accessed from the Quest Pro and this is great news. Depending on the future popularity of the Quest Pro and the arrival and approach of Meta to their new Quest 3, we may be given some games and software actually designated for use with these newer Meta headsets.
10. Where to get the Meta Quest Pro?
There are a few places you can get a brand new Quest Pro online, the most trusted of which would be either the official Meta store on Amazon, or the Meta website.
Why is the Meta Quest Pro so expensive? Well, this is most likely mainly because it's a premium product, not meant to replace the ever-popular Quest 2, but give access to quite a few new neat features to early adopters who will be able to afford it.
Does the meta quest pro come with controllers? Yes, in the box you will find two Touch Pro controllers which you won't have to purchase separately – and that's a relief. As we know, there are some headset models that don't come with controllers by default (we're looking at you Pimax) – certainly not our favorite business practice.
The verdict – is Meta Quest Pro worth it?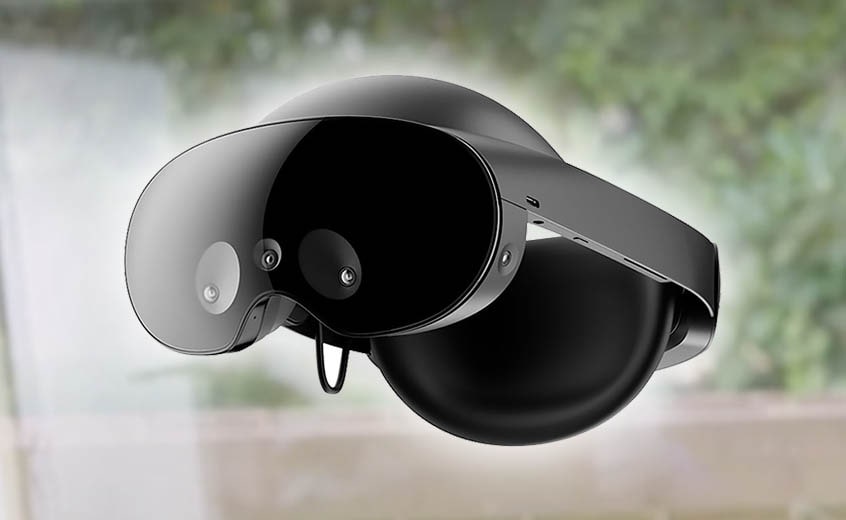 If you're still wondering whether or not your should get yourself a new Meta Quest Pro, here is our honest take on that.
For gaming, the Quest Pro will certainly be a great choice, offering you a wide variety of quality-of-life features and outstanding game performance in the standalone mode and display quality in the PCVR mode.
When it comes to VR experiences other than gaming, the Quest Pro will also do its job just fine. Be it RecRoom, VRChat, or any kind of Metaverse activities you will feel right at home.
With that said, the Meta Quest Pro is a great quality virtual reality headset that while somewhat expensive, with its extensive feature set lets you fully immerse in the virtual world without much tinkering or effort. It will most likely be fully supported by Meta for at least a few coming years.
Check out also: Meta Quest 2 vs. Pico 4 – Which One Should You Choose?