Have you ever wondered how much money are your owned Riot Points worth, or how much RP could you purchase for one million dollars? Well, you can do just that using our simple Riot Points (RP) to US Dollars (USD) Calculator. With this neat tool you can calculate how much money does a certain League of Legends or Valorant skin or character actually cost, how much money do you actually need to buy it, and much more. Scroll down for the tool and have fun!
Check out also: How To Get League Of Legends Hextech Chests Cheaper – Best Methods!
How Does The Calculator Work?
Both of these calculators work assuming the base RP price for $1 in the NA server region (which you can freely change if it's different in your region) and don't take into account any bulk discounts which take effect automatically when you purchase RP packages larger than the smallest one available.
This simply means that most of the time, your calculated RP costs will be higher than in a realistic situation when you purchase larger packs when getting larger amounts of RP. Treat all the results as simple close estimates!
Riot Points to USD Calculator
Here is the RP to US Dollars calculator. Enter the values and then press calculate to see the results!
USD to Riot Points Calculator
And there is the USD to Riot Points calculator. Once again, enter the values and then press calculate.
Hextech Chests and RP for better prices? – Yes, It's possible! – Check out this quick resource to learn more!
Quick RP Conversions
Here are some quick RP value conversions in a short list (bulk discounts not included).
1 RP ≈ >0.01 USD
130 RP ≈ 1 USD
350 RP ≈ 2.69 USD
1000 RP ≈ 7.69 USD
1200 RP ≈ 9.23 USD
1350 RP ≈ 10.38 USD
100 USD ≈ 13,000 RP
1000 USD ≈ 130,000 RP
1,000,000 USD ≈ 130,000,000 RP
List updated – 1st quarter of the current year.
Can I Check How Much Money Have I spent On League of Legends Total?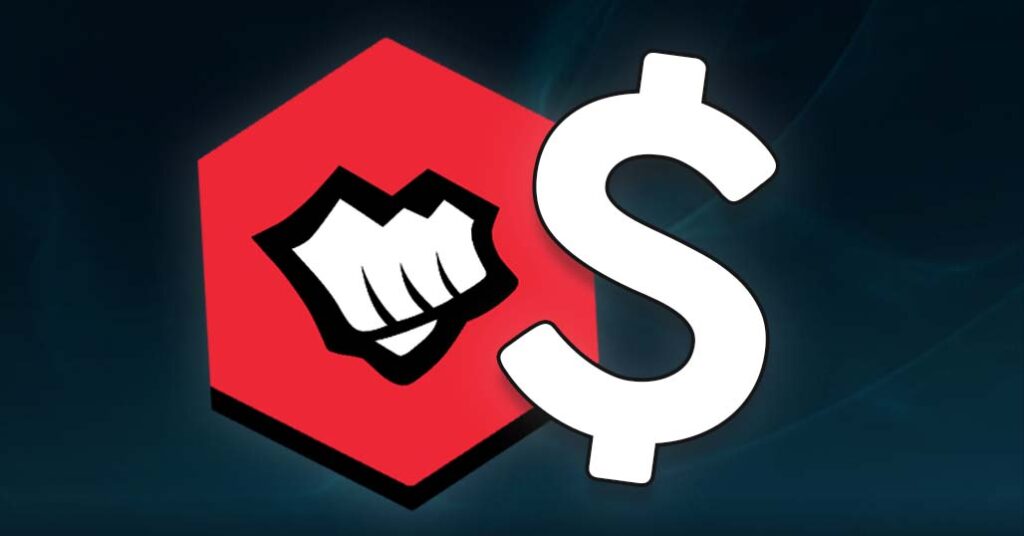 Yes, and rather easily. There is only one safe way to do so, and it's to use the official Riot Games tool dedicated for that very purpose. For Valorant, you can check the very same thing on the purchase history page after logging in.
We hope we were able to help you with your RP to USD conversions – and the other way around! Control your game spendings, manage your money well, and most importantly – have fun playing!
Want cheaper League of Legends loot? – Click here: How To Get League Of Legends Hextech Loot Cheaper – Best Ways!