Samsung Galaxy S21 Ultra was a wonderful piece of tech when it hit the market back in 2021. But is it still viable, and does it still make sense to purchase a SGS 21 Ultra in the current year? Well, I – the author of this very article was an owner of one practically since the day of its release and still have it today! Let me share with you all the ins and outs of this device, and find out whether or not it's still worthwhile to get a new S21 Ultra in 2023. Read on!
[this article features Ebay & Amazon affiliate links]
Samsung Galaxy S22 Ultra vs. S21 Ultra – specs comparison
SGS 22 Ultra & 21 Ultra features compared + price and availability:
Model:
Galaxy S22 Ultra
Galaxy S21 Ultra
Photo:
Price:
S22 Ultra on Amazon |

S22 Ultra on

Ebay
S21 Ultra on Amazon |

S21 Ultra on

Ebay
Display:
WQHD+, Dynamic AMOLED, 1440×3088 px (6.80″), 501 ppi, max. 120 Hz
WQHD+, Dynamic AMOLED, 1440×3200 px (6.80″), 516 ppi, max. 120 Hz
Max brightness:
1750 cd/m²
1500 cd/m²
Screen protection:
Corning Gorilla Glass Victus+
Corning Gorilla Glass Victus
OS version:
Android 13, One UI 5.0
Android 13, One UI 5.0
Weight:
~230 g
~230 g
RAM:
8 and 12 GB versions available, LPDDR5
12 and 16 GB versions available, LPDDR5
CPU:
8-core Exynos 2100, 4 nm
8-core Exynos 2200, 5 nm
GPU:
AMD Xclipse 920
ARM Mali-G78 MC14
Storage
128/256/512/1000 GB
128/256/512 GB
Battery size:
5000 mAh
5000 mAh
Camera:
108 Mpx f/1.8 – Main, 12 Mpx – Ultrawide, 2x 10 Mpx – Tele, 40 Mpx · f/2.2 – Selfie
108 Mpx f/1.8 – Main, 12 Mpx – Ultrawide, 2x 10 Mpx – Tele, 40 Mpx · f/2.2 – Selfie
Release date:
February 2022
January 2021
Model ID:
SM-S908B
SM-G998B
Fingerprint sensor:
Yes, ultrasonic
Yes, ultrasonic
SGS 21 Ultra in 2023 – How does it hold up?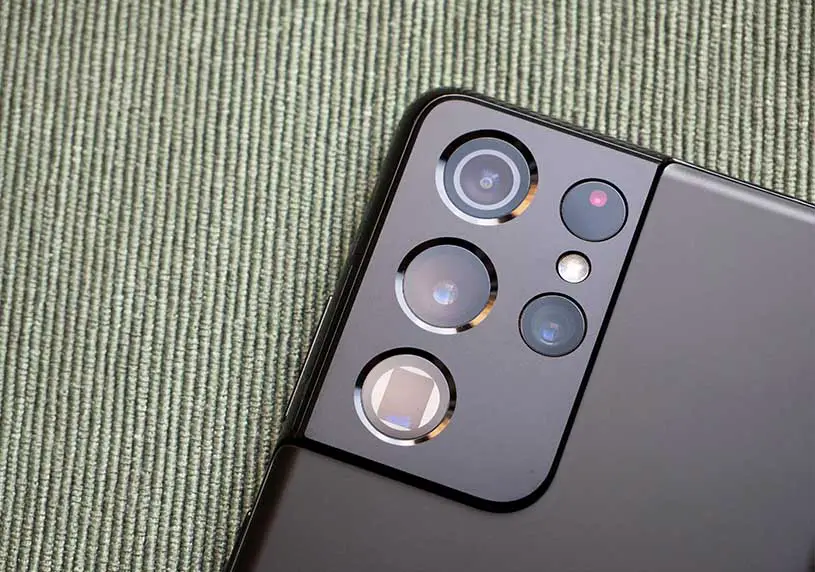 It's been two years. Yes, two long years since I first got my hands on the Samsung S21 Ultra not long after its official release back in 2021. Since then, I've been using it as my daily driver and I really don't have much bad things to say about it.
Quite surprisingly in terms of [power] user experience, the phone has been largely reliable, and stayed relevant throughout all the system updates up until the Android 13 / One UI 5.0 update – and it's still going strong!
No matter what 3rd party apps were thrown at it and what crazy contexts I used the device in, it handled all these really well – but this is to be expected from a relatively new flagship Samsung device. The real question is – is it still worth purchasing after all this time?
Keep in mind, that flagship Android smartphones are generally worth it until the official support for them ends. When a manufacturer decides to drop the support for an device, the lack of Android system updates and security patches forces users to upgrade to a newer phone model faster.
What can happen if you decide to use an outdated device? Well, the main thing is that if a phone won't receive any new official Android updates, some apps and games may become unavailable for you as the time passes. The second thing would be the lack of said security patches. This makes your device more vulnerable to various exploits which in some cases can be made use of by malicious actors to steal or access your data.
With that said, the Samsung Galaxy S21 Ultra is said to be taken into account in the new Samsung OS upgrade standard, which means that it will get full 5 years of security patches, and guaranteed 4 years of One UI interface updates (since the day of its release).
The good things first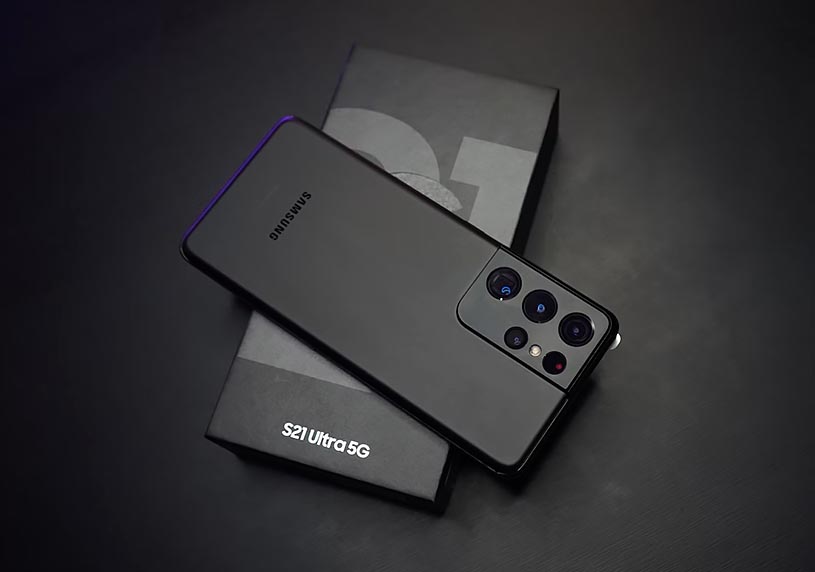 The Samsung Galaxy S21 Ultra holds up really well, even today. After all it's "only" around 2 years old by now. It's 120hz Dynamic AMOLED display is only inferior to the one present on the Galaxy S22 Ultra in terms of its max screen brightness. It looks really good and there are no noticeable differences when you compare the two phones side by side.
In terms of the general smoothness of operation and the comfort of use, even after the Android 13 update the phone works surprisingly well without any major stutters or hang-ups.
The battery life by default is also pretty good letting you go throughout your day without a charger provided you don't plan on "gaming away" the most of your on-screen time. This of course varies depending on user habits. Also, if you go for a used smartphone remember that the batteries degrade over time and modern Samsung phones don't exactly make the battery replacement user-friendly.
Second thing is the camera, or rather the cameras that are still one of the best available on the market when it comes to smartphone photography. While a smartphone with a small sensor cannot really stand up to modern DSLR's or mirrorless cameras, both the photos and videos that come out of the S21 Ultra are by default more than usable on social media and in the context of online messaging. Moreover, both the cam specification and actual image quality aren't really different from the newer S22 Ultra when you take a closer look at the details.
And then the obvious shortcomings
While the Samsung S21 Ultra is still a great device and it still might be worth purchasing for some, it also has some cons that might make you think twice before purchasing it in the current year.
As the SGS 21 Ultra isn't exactly a new phone by the market standards anymore, the support for it will also be shorter than for the newer Samsung's flagship – the SGS 22 Ultra. More on the exact S21 Ultra support end in a short while.
Another thing is that while its feature set is still quite valid by today's standards, it can become at least outdated pretty fast with the nearing arrival of the S23 series on the market. When will it happen? Well, according to the rumors it might happen even as fast as in the first quarter of 2023. The device will now be two generations behind and will certainly become less attractive for the eventual buyers (but in return will most likely get at least a little bit cheaper).
Of course the lack of the microSD card slot and the headphone jack is still there in this model, as it is in all new Samsung devices. Bummer (for some).
Is the Samsung S21 Ultra discontinued?
Yes, the SGS 21 Ultra is now officially discontinued by Samsung, moved out of production and replaced by the new Samsung S22 Ultra in the "S" series product lineup.
This means that it's likely to go out of stock in the larger stores somewhere in the upcoming months (if it already isn't in your region). If you'd like to get a new one on Amazon you'd better hurry.
While the device is slowly leaving the official distribution, it will still receive updates for quite some time. Check out the next paragraph for more info on this!
How long will the Galaxy S21 Ultra be supported?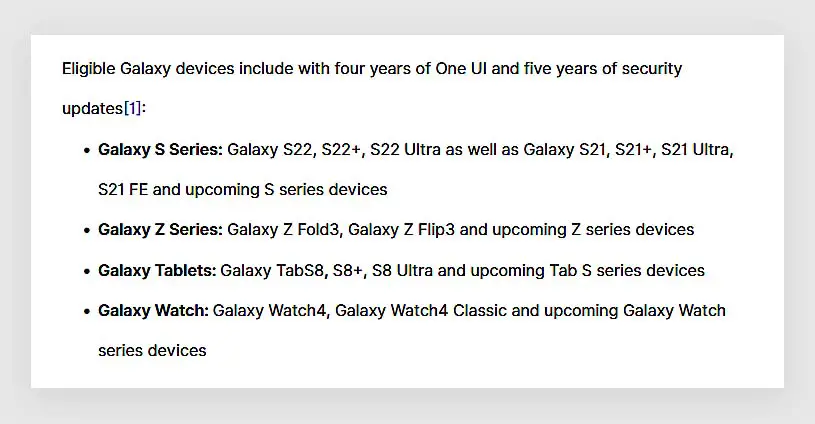 As we've already mentioned, the SGS 21 Ultra is now officially eligible for 4 full years of ONE UI updates and 5 years of security patches (starting on the day of its release), as deemed by Samsung on their official new blog.
This is a new upgrade standard announced by Samsung in late 2022. Before this, the default Samsung product update policy was just 3 years of both security and system updates.
This of course means that from the time of writing this article, you have at least one year of One UI updates and 2 years of security updates guaranteed for the S21 Ultra, despite it being officially discontinued.
The new update policy will be effective for all the S22 series devices already on the market, and also for all the S series devices that will be released in years to come. Neat!
How is the Android 13 on the S21 Ultra?
Currently there are no larger issues with the Android 13 paired with the new One UI 5.0. You can safely update your device and make use of the newest version of Android on your S21 Ultra, and there
I personally have used the S21 Ultra as my daily driver almost since the day of its release, and I'm still using it today. With that much experience with the device I haven't noticed any significant issues when upgrading to the Android 13 and One UI 5.0. If anything, many things were improved (and the think I like the most as a networking guy is the new wireless network utility hidden in the Wi-Fi settings).
Is it worth upgrading S21 Ultra to S22 Ultra?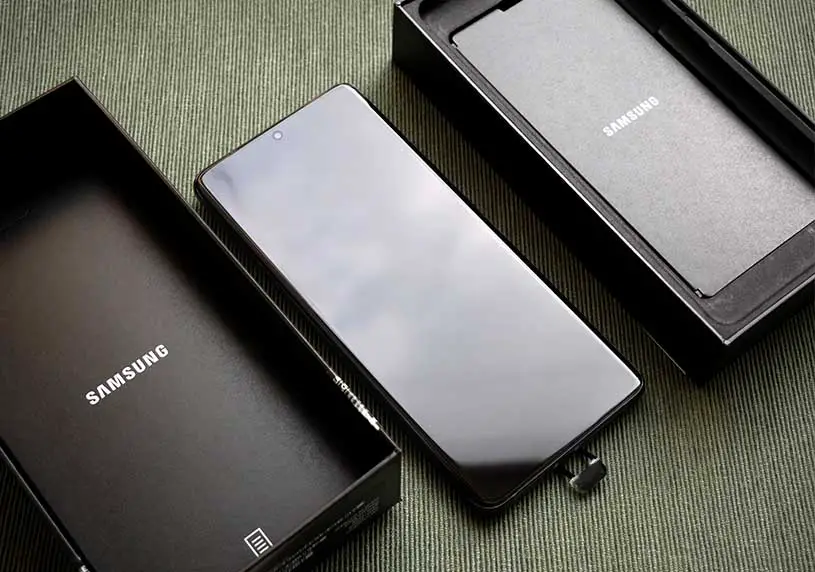 Well, there are lots of different takes on this, but the general consensus is that the S21 Ultra doesn't really differ that much when compared to the slightly newer Samsung S22 Ultra, in terms of its specification, cameras and overall performance.
One major difference are the design choices – the Galaxy S21 Ultra has its rounded chassis with a neat island where the cameras are located. The S22 Ultra on the other hand has more edge to it and all of its cameras are simply protruding from the device's backplate without any kind of elevation on the back of the phone.
While I won't go into detail in this article comparing these two devices (as there is already a bunch of great content covering that on the web), the lack of substantial hardware differences and the fact that both devices for now do support the very same software (Android 13 with One UI 5.0) makes the upgrade slightly not worth it.
The two reasons for upgrading that could be valid are either wanting to get longer support for your new device, or simply liking the overall design of the S22 Ultra better than the one of its predecessor. A question of preference.
Overall, while the upgrade might not be 100% worth it as things are now, if you don't own any of these phones yet, the price difference between them shouldn't be that vast.
In conclusion, both S21 and S22 Ultra are great and much capable smartphones (I dare to say best in their league) and you won't be disappointing getting either of these. If you think different or have some question, be sure to write away in the comments below. Over and out!