It's no secret that you can get smaller and bigger bundles of random game keys from various online key shop resellers. This time, we're visiting Kinguin to review their randomized game package options and share what games we got after purchasing both their basic and premium tier Steam and Origin key packs. Was it worth it? Should you go and get yourself a bundle right now? Let's take a closer look!
Check out also: Are Random Steam Game Keys Worth It? (Well, Let's See!)
Are The Random Game Keys On Kinguin Legit?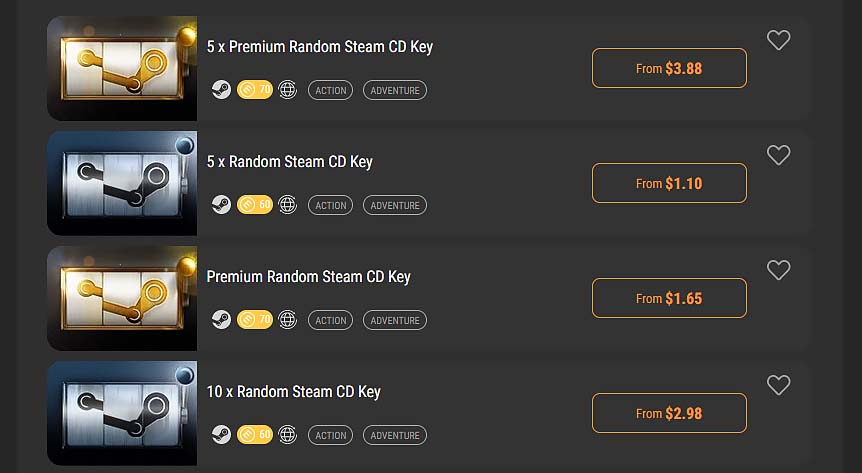 The answer to this question would have to be – yes. All the game keys that we purchased worked perfectly fine and without any trouble, and this is the case for most buyers on the platform. Whether these are worth buying or not, is another question.
When it comes to the sources of the game keys and how all the key reselling business operates, while it's all a legitimate endeavor in eyes of the law, there are some minor controversies concerning it coming from some people online. We cover this topic in this little article, so check that out if you want to know more!
Let's move on to the actual available packages, and the quality of the actual games we got out of our newly purchased random key bundles.
First – The "Basic" Package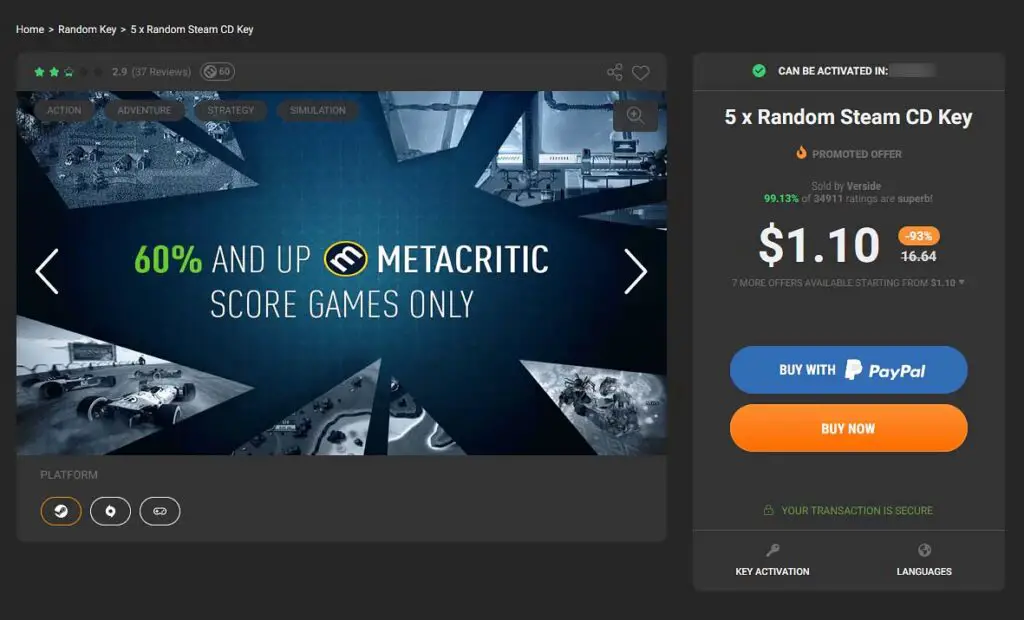 The simplest (and cheapest) way to get your hands on random game keys on Kinguin is to either get 1 "Basic" random game key, or a bundle of 5 such keys.
Keys from the basic package will unsurprisingly be keys for games that are rather cheap, or games that go on sales quite a lot.
Some of the these games might be old or low quality, but the general tendency here is that you won't find the newest, or the most widely played titles here. It's actually the oposite.
If you're interested in random rare and quite obscure titles that don't have much reviews and can vary in quality quite a bit, that's exactly what you're getting here, no sugarcoating. Let's move on to the actual games we got in our random "Basic" pack.
Here are games that we got after purchasing the 5x "Basic" key pack:
Total value of all games we got: $44.95 | What we paid for all the "Basic" keys: $1.10
Second – The "Premium" Pack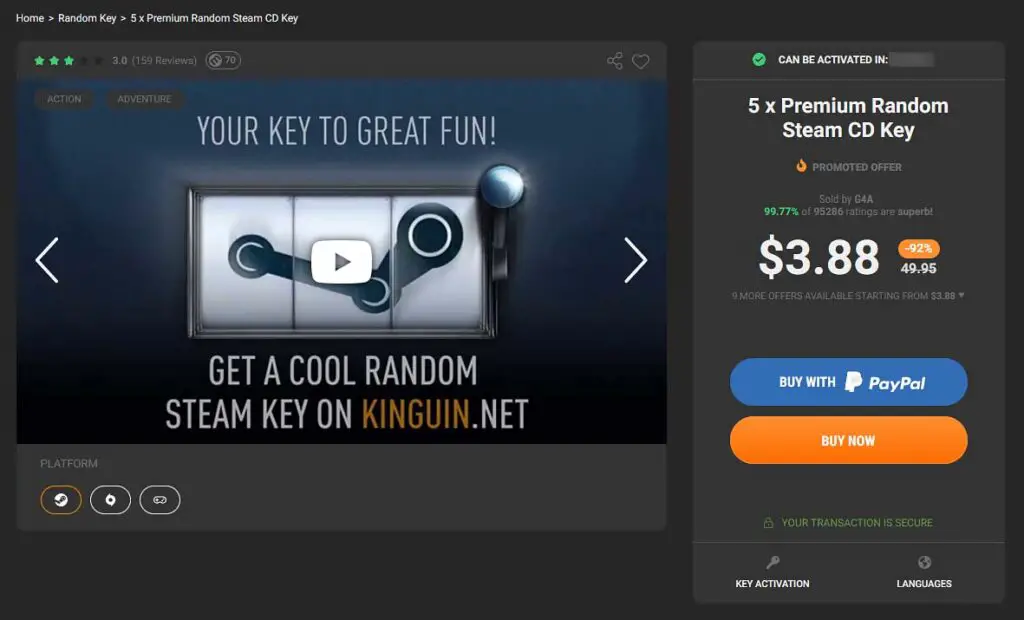 The "Premium" pack is supposed to be the pack containing more pricey titles, at least in theory.
In practice, the overall quality of the games in is noticeably higher here. While these are still quite obscure and largely unpopular titles, there are actually a few positions on this list that I would consider interesting.
And here are games that we found inside the "Premium" pack:
Total value of all games we got: $60.95 | What we paid for all the "Premium" keys: $3.88
League Hextech Chests on Kinguin: How To Get League Of Legends Hextech Chests Cheaper – Best Methods!
Were The Keys Actually Worth It? – After Purchase
So, are the random game key packs on Kinguin actually worth it? Should you get one to find out? Well, yes and no.
First things first, don't expect do get any latest AAA games from these kind of packs – this simply won't happen. Second, be prepared to drop many rare, obscure, unpopular, sometimes cheap and old, forgotten game titles lost in the darkest corners of the Steam game library. This is what the random game key experience really is like here.
From our long experience with Kinguin game packs, while the lowest, "Basic" tier of the cheapest key packs isn't exactly worth it when it comes to the games that it drops, the higher tier packs including the "Premium" tier can be worth looking into depending on what your expectations are.
Remember that the prices mentioned are the regular prices of the listed games, not affected by seasonal deals, discounts and sales. In reality, many of these games might go on sales periodically, potentially lowering the overall value of the purchased pack.
If you like older games, indie games or in general – rare games that you most likely haven't known, and if you aren't bothered by the fact that some of these games might simply not be of the greatest quality, you might actually benefit from packs like these!
If you want to discover some more obscure titles that you didn't already know, the random game keys are a fun and inexpensive way to do just that. Although keep in mind that the key packs contain just a fraction of Steam games that were usually available for a relatively low price at some point in history.
So, if you'd like to try your luck, head over to Kinguin and get yourself one of the key packs.
How To Activate The Steam Keys You Purchased?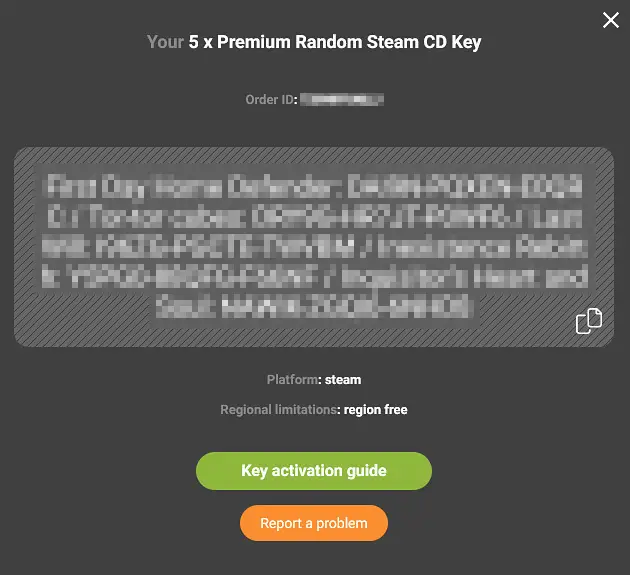 After you make a purchase, your keys will be available to you just after a few seconds once the payment goes through.
You will be able to refund your keys before you view/claim them, and if you decide to claim them they will display on your screen, ready for copying over to your Steam client.
To activate your Steam games, simply head over to Steam, and click the menu option on the top menu bar of the client. Then, select the "Activate Product on Steam" button and enter one of your game keys upon accepting the Steam Terms & Conditions.
Here is the instruction which Kinguin gives you upon purchase.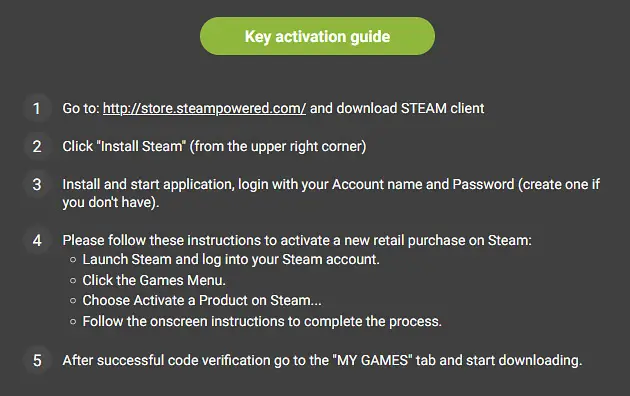 When it comes to other platforms, such as Origin, the activation method will differ. A nice thing is that for every platform Kinguin sells keys for, they include a short activation instruction which your can read through to learn how to claim your keys.
Is Buying Games On Kinguin Safe?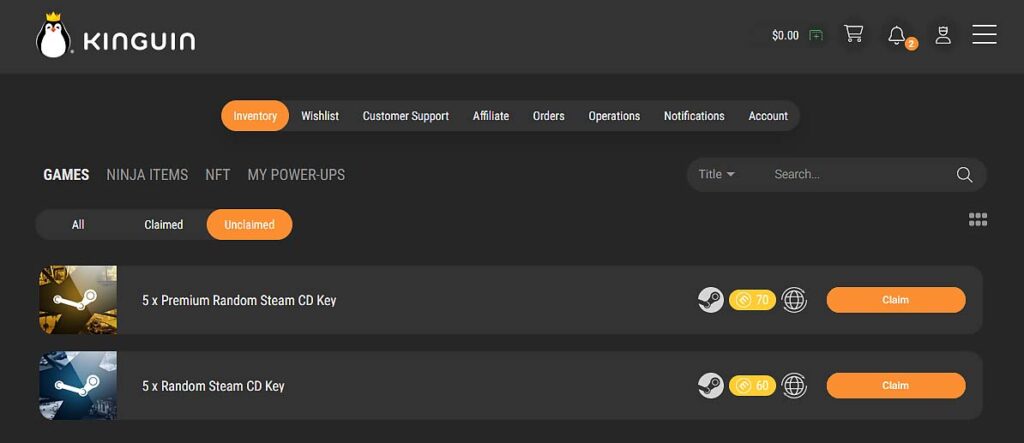 Kinguin.com is a trusted platform that has been in business since 2013, and has a long history of successful transactions all over the globe.
We were able to activate all of the keys we purchased throughout the last few years without trouble, and the neat thing about the Kinguin platform is that if you purchase a wrong game key or wrong pack by accident, you can refund it before you decide to view the actual key. You can't refund keys that have already been viewed and claimed though.
During our tests we've purchased quite a large number of game keys, game packs and in-game currency redeem codes from Kinguin and never been faced with a code that isn't working, or was already redeemed by someone else.
Kinguin verifies each seller who wants to sell game keys using their platform, and moreover, they offer great quality customer services which is pretty reliable when handling disputes and managing refunds.
Overall, our experience with the platform after making several purchases during the last few months was really good.
You can learn more about game keys and game key sourcing in this article we wrote a while back – check it out!
The Conclusion – Kinguin.com & Random Keys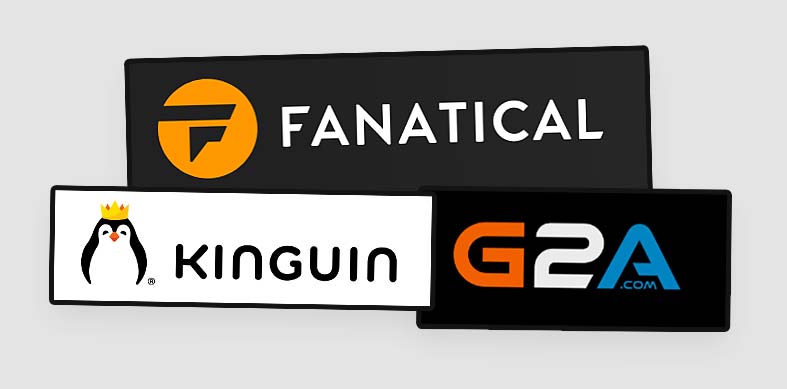 Kinguin.com is a neat game key marketplace overall, and besides the random game key packs which are a rather specific and niche product, you can purchase here games, in-game currencies and game DLCs and bundles often for a fraction of the original price.
If you're keen on discovering new exciting game deals and browsing through the extensive library full of both new and old game titles, head over to kinguin.com and look around for a little bit. You're bound to find something for yourself!
You might also like: 5 Best 4k Gaming Laptops In The Current Year – Our Choices
[this article features Kinguin affiliate links]