Are you looking for a way to get League of Legends Hextech Chests for a lower price? Well, look no further! Here is our quick, easy and 100% legal method of acquiring Hextech Chest loot for a fraction of the original price. Read on!
Check out also: Are Random Steam Game Keys Worth It? (Well, We Bought Some!)
[this article features affiliate links]
Getting Hextech Chests & Keys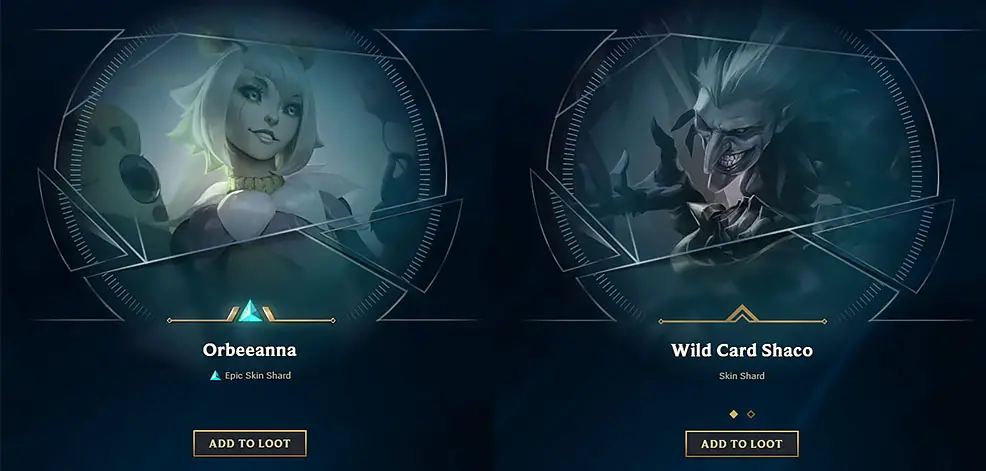 While you certainly can purchase Hextech Chests and Keys together in bundles, keep in mind that you don't really have to waste your money on keys themselves if you play fairly regularly and you're a player with a good honor history. Here is why.
Hextech Chests are achievable only by receiving an "S" rank on a champion you own (if you have an available chest to unlock both on your account and on the particular champion), and via various in-game events, be it as a direct reward, or as a prize purchased using active event points.
Hextech Keys however are a little bit different. Hextech Key Fragments are easily achievable by simply playing the game. They will drop semi-randomly and their drop rates are increased when you play with friends and are getting honored by non-teammates. If you play the game regularly, you'll be able to get a handful of them in no time!
Of course, both the Hextech Chests and Keys can be purchased in the official Riot Games store inside the League of Legends launcher. But there is one other way!
A Cheaper Alternative – Key Shops / Gift Code Reselllers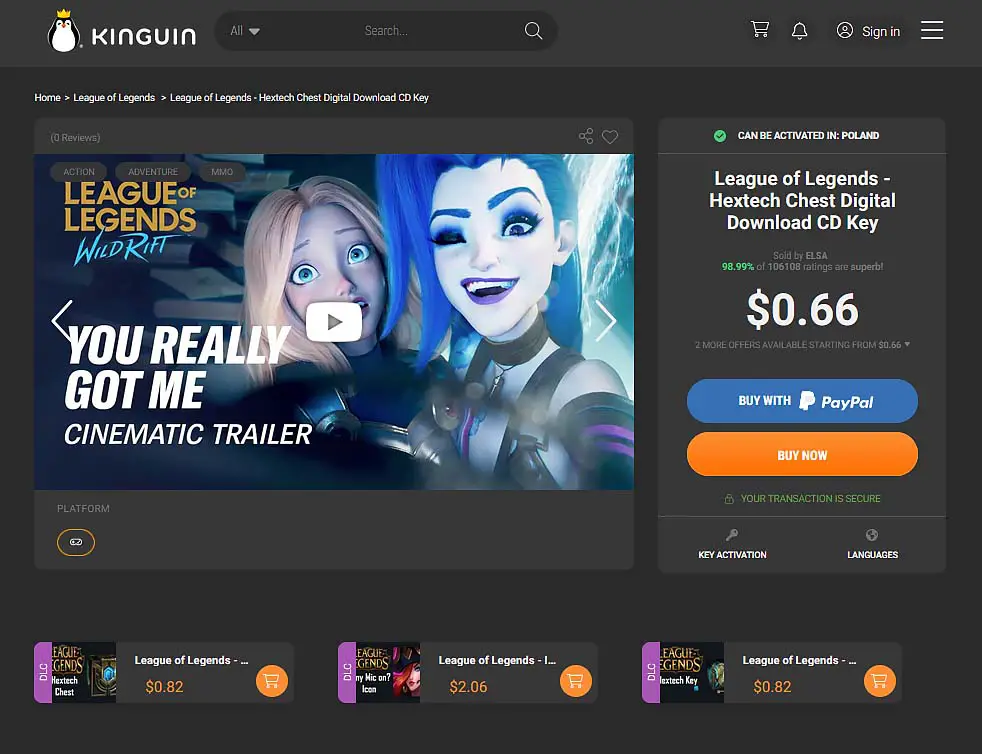 Our tested alternative is purchasing the Hextech Chests (& Keys) in online key stores, such as Kinguin.com which we use in this tutorial.
This method is 100% legal and it simply relies on 3rd party key resellers who source their gift code keys from various official sources making use of account region changes, physical gift card discounts, different seasonal sales and promotions and much more!
Here is the exact seller we bought our Hextech Chest Keys from. All of these have been successfully redeemed and opened without trouble.
Make sure that if you're purchasing just the Hextech Chests alone, you have the keys to open them! If not, you can search for either key offers, or chest & key bundles on the site.
If you want to know more and are curious how exactly does this work and where are the sold gift codes sourced from, read on! We're explaining that in quite a bit of detail!
Note: While there are a few other places where you can actually purchase Riot Games gift codes that are not online game key stores, we do prefer renowned places like kinguin.com which have appropriate customer protection mechanisms in place, as well as a history of thousands confirmed successful purchases.
Next, see how to redeem your newly purchased gift codes.
Redeeming The Gift Codes in Riot Games Launcher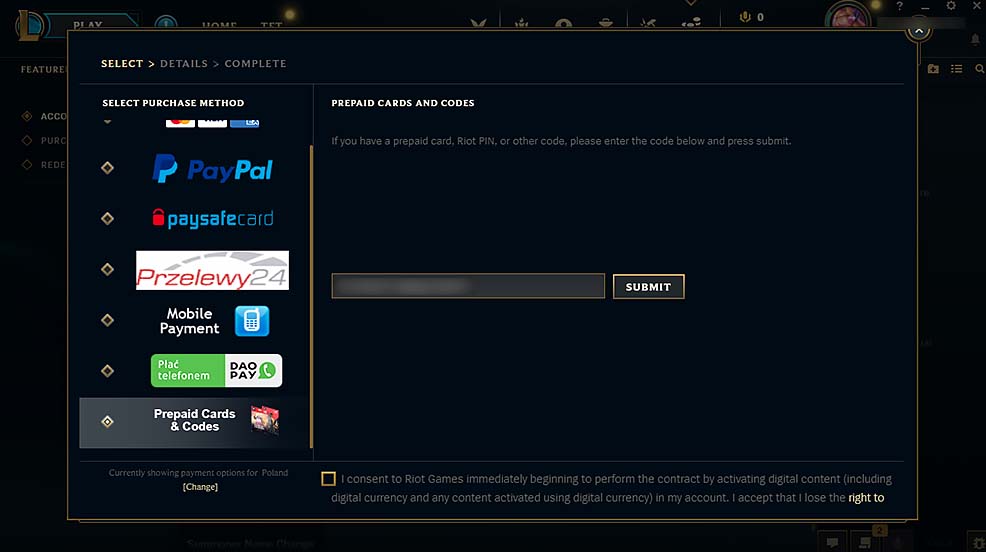 After you've purchased your gift code, you have to enter and redeem it in your League of Legends launcher. You do so by going into the store (clicking the three coin stacks icon in the main launcher menu) and then going into the "Purchase RP" section.
There, you have to select the "Prepaid Cards & Codes" option which should be the very last one on the list (you might have to scroll down to see it). In there, enter your gift code, check the consent checkbox in the bottom of the screen and click the "Submit" button.
Once you've done that, you're all done!
All Done! – Your Hextech Chests Are Here!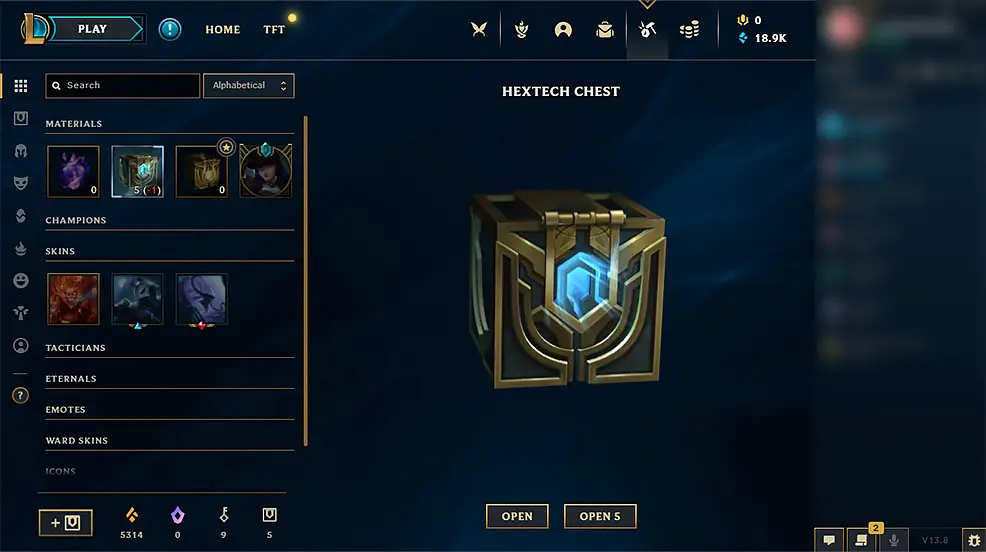 All done! Your chests should now appear in the crafting area and provided you have keys for them, you can now safely open them and enjoy your new loot!
You might ask: if the chests / chest gift codes are sold by 3rd party resellers, is there a possibility that you might get scammed by the seller and receive a gift code that doesn't work? Yes, as with all online sellers, for example on Ebay or Craigslist, this is entirely possible. However, in my own experience of buying various game keys for third party resellers on Kinguin, it didn't happen once.
In my journey of testing various key resale sites I've bought over 100 different games and gift code keys from different resale sites such as kinguin.com, g2a.com, cdkeys.com and many others. In all of these cases the keys were working, and in one case when I bought a wrong version of the game by mistake, I got a full refund (props to guys at eneba.com – another key store that I had pleasure to test).
Almost all popular online game key retailers have some mechanisms in place to prevent scams and unpleasant situations for buyers. Our recommended key stores are no different!
If you're curious about our key store endeavors, check out this article: Are Random Steam Game Keys Worth It? (Well, We Bought Some!)
Why And How Does This Work? – Key Resellers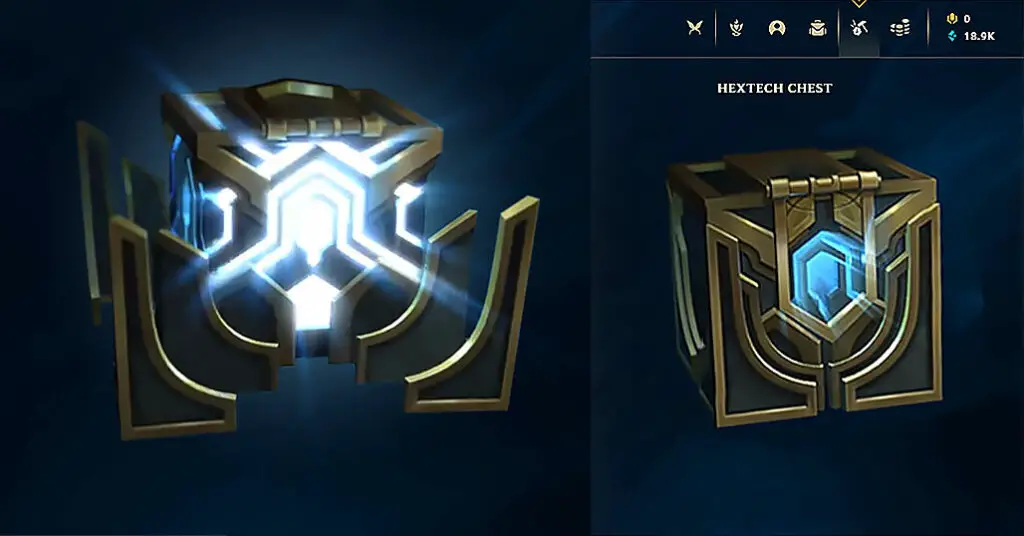 So, how does all of this work? Why and how are key shops allowed to sometimes sell in-game currencies and digital goods for lower prices than the game developers?
The only real way of getting your hands on any digital in-game goods such as Riot Points currency, or Hextech Loot is to either purchase them through the official Riot distribution channels (so mainly the store accessible from your game launcher, or physical gift code cards at your local store), or from a trusted third party gift code reseller.
The reason for that is quite simple: all the actual, working gift redemption codes for both in-game currency and gifts have to be first legally purchased or otherwise sourced via official game developer distribution channels. No unauthorized, or otherwise "generated" gift codes exist in the wild, as these simply would be worthless, and wouldn't be able to be redeemed.
Key resellers and resale shops simply take advantage of various different official seasonal and regional deals and promotions on the game developer's side to source codes for their businesses, and this way they sometimes are able to provide you with even just a little bit cheaper alternatives for the digital goods you desire.
Some of the tricks that many key resellers use is buying game goods in different regions, attempting an account region transfer and then using that account to gift selected items, buying discounted physical gift code cards and then reselling the codes, sourcing the codes from various short term promotions and events, or simply purchasing gift codes from any viable source at a lower price and then reselling them later on. In the end, all the gift codes have to first come from the official distribution channels of the game developers, there is no way around that!
Important: Free RP / Loot Scams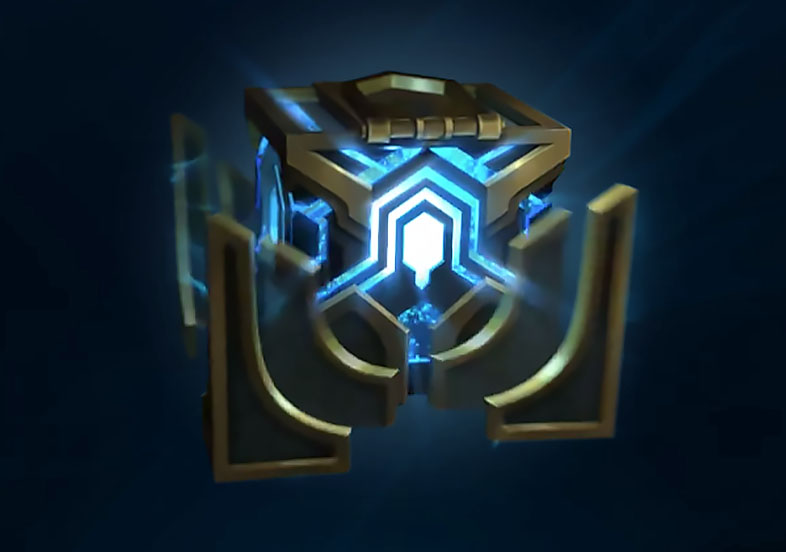 We can't stress this enough: there is no such thing as "free RP" or "free gift code" generators. These are all scams that will not only not give you what you wanted, but will 100% of the time harvest your League of Legends account credentials the moment you input them into a shady tool. This will result in your account getting compromised, and lost to hackers that have caught you into their rather simple trap.
If you think you might have fallen for a scam like this, or attempted to use one of the shady generator sites or tools, change your Riot Games account password immediately. If you downloaded any files to your computer on that occasion, do a full malware scan of your system.
If you already lost your account to scammers by using third party tools, your last resort might be contacting the official Riot Games support. Keep in mind however that many times over an account lost in this way might be irrecoverable depending on the situation.
You might also like: 5 Best 4k Gaming Laptops This Year – Our Choices