Caveblazers is a roguelike platformer in a sense similar to games like Noita (on PC), or Pixel Dungeon (on Android). While it currently isn't quite as popular as the two, during our tests it certainly proved to be one of the most cleverly planned games in the genre that we've came across lately. Let's take a quick dive into Caveblazers in this quick gameplay review, to see if it's really worth a purchase!
Caveblazers is currently available on Windows, Mac, Linux and Nintendo Switch. You can get it on the Steam marketplace, GOG, or in the official Nintendo online store.
A platformer roguelike – how does it work?
The dungeon, as in most typical roguelike games has different floors with boss rooms every so often. You progress by moving further down the level to reach the door to the lower floor. You can't come back to the previous floors though, so you have to keep that in mind when looting!
Platforming works surprisingly good when mixed with the classic roguelike formula, and paired with the quality random map generator adds up to a really great experience. Yes – all the levels in Caveblazers are fully randomly generated – terrain, items and bosses are all randomized during the gameplay.
The random level generator – sweet!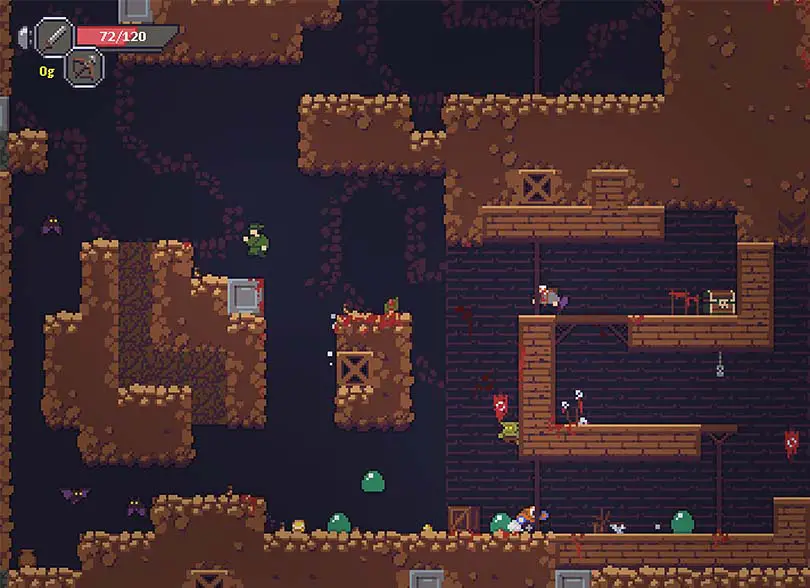 There is one thing to be said here – the replay value of Caveblazers is really high. With the randomly generated maps and an abundance of different items, blessings (character upgrades) and weapons (ranged, thrown and melee) each run is much different from the other. The random aspect of the roguelike genre is really well handled here.
If you ever get bored, there are also two fun options available here: daily run – which randomizes even more aspects of the game creating a unique one-time challenge run for you, and the run customizer – a tool to edit almost all aspects of the game, enabling you to create your very own custom run. Neat!
AI companions that fight alongside you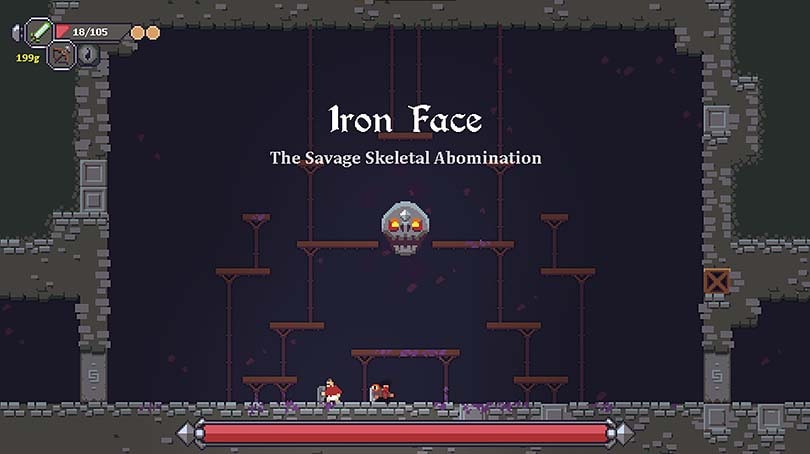 If you ever feel kind of lonely in your roguelike adventures, Caveblazers has quite an interesting solution for that. AI characters will randomly spawn during your gameplay and follow you around, fighting the dungeon monsters alongside you.
This is a really nice touch, as populating the dungeon with friendly NPCs makes it feel more at home and brings nice variation into gameplay. If you plan out your journey well enough, the AI players can even make it to the boss area with your and be of help during the fight. Nicely done indeed.
If that's not enough for you, Caveblazers also offers a local co-op mode, and there is an online multiplayer mod available (that you can easily get on the Steam marketplace). Check out Caveblazers Together on Steam!
Character customization – a cherry on top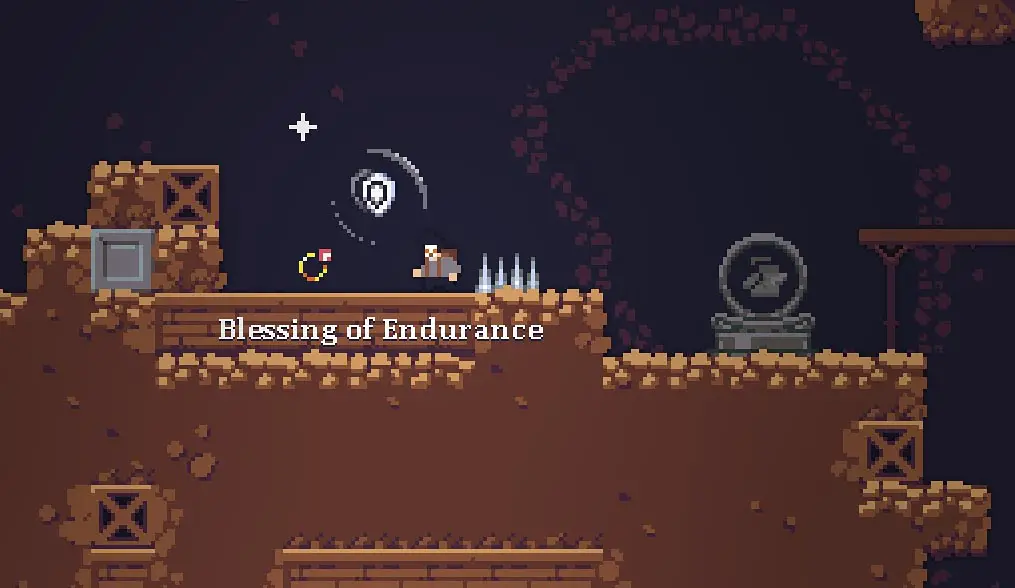 If all this wasn't enough, Noita offers you basic character customization options. You unlock new items (hats, accessories and so on) by playing the game, and before each run you are able to customize your pixel cave explorer. There are a lot of collectibles to choose from.
In terms of unlockables, you are also able to unlock various starting kits which all give you different advantages during the gameplay. These are also unlocked after reaching a certain level.
The experience – after 5 hours of gameplay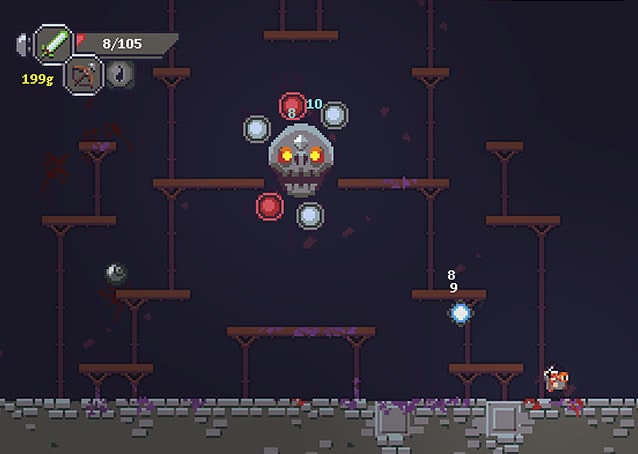 After about 5 hours of testing, we were pleasantly surprised with the differences between each run, and the fact that the initial looting process after each new game is fast enough to ensure that you won't get easily frustrated after each death.
The gameplay is dynamic enough to keep you engaged, and simultaneously most of the time it gives you a bit of time to rest after clearing each part of the level. The sizes of the groups of enemies vary, level bosses are randomized, the item yield although balanced can sometimes positively surprise you.
All in all, the roguelike formula is executed really well here. The gameplay is engaging and highly rewarding when you score a good run.
Large amount of in-game content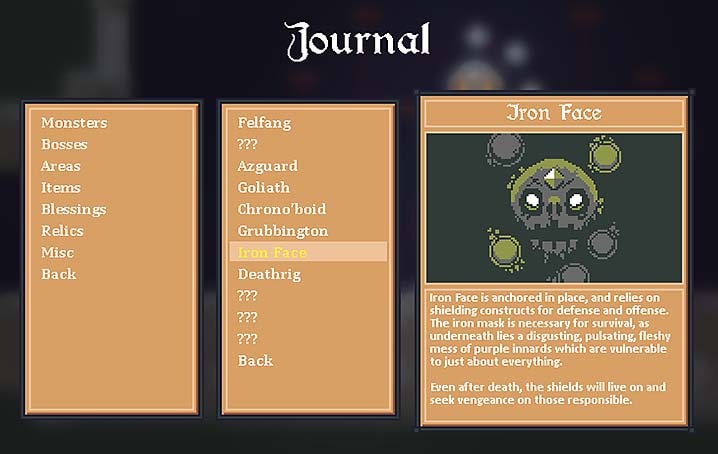 There are many pieces of content in this game, and it certainly will take you quite a while to unlock them all, let alone to get used to seeing them during the gameplay. A nice variation of items is definitely one of the large upsides of Caveblazers.
The classic roguelike formula is used here – some properties of the items (such as the types of potions) are not revealed to the player until the item is actually used.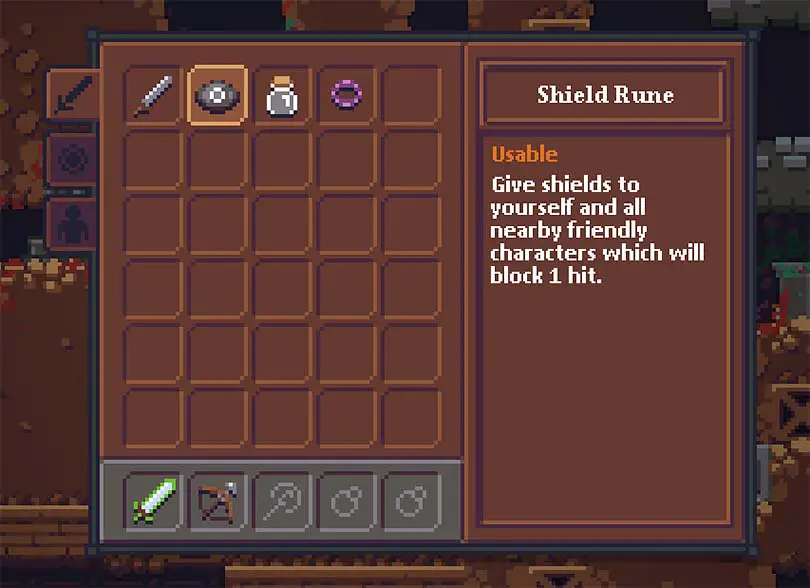 On the inventory screen you have access to all the items you collected during your run. You can freely discard the items you don't need and keep the ones that you want to save for example for a boss battle.
Beware though, the game does not pause when you enter the inventory menu so be quick! 🙂
The verdict – Is Caveblazers worth getting?
So you might still be wondering, is Caveblazers a good game to purchase, either on sale or for the full price? Our answer would be: definitely yes. With all the goodness that comes with what the game has to offer, its regular price is also its great advantage.
If you want a cheap, fun roguelike adventure with low system requirements that doesn't require a lot of free disk space and has a high replay value you should definitely consider getting Caveblazers!
The game is fully compatible with controllers and testing it both with keyboard and a controller we didn't face any issues. Another great news is that Caveblazers is 100% SteamDeck compatible. When played on the SteamDeck and applying correct power management settings you can play the game for long hours, as it really goes light on the hardware.
If you enjoyed playing games like Noita or Pixel Dungeon, you will be even more pleasantly surprised. The formula here is very similar!
Here are our final ratings for Caveblazers:
Gameplay: 8.5/10
Story & Atmosphere: 5/10
Mechanics: 7/10
Visual Design: 7/10
Music & SFX: 6.5/10
Caveblazers – the final techtactician rating: 8.5/10
At techtactician.com we're striving to give you the very best game recommendations, if you enjoyed this review, stay tuned for the ones to come!
Check out also: Meta Quest 2 vs. Pico 4 – Which One Should You Choose?