Looking for the perfect LEGO gift for an adult? Well, look no further! Our selection of the 6 best LEGO gifts for each and every occasion includes Star Wars Millennium Falcon and a Titanic model, the famous Back To The Future Time Machine and much more! Be it Valentine's Day, Christmas, or a simple Birthday or Anniversary these top notch LEGO sets are bound to bring a smile on a face of every LEGO fan out there – no matter the age!
[this article features Ebay, Amazon and LEGO affiliate links]
1. Star Wars Millennium Falcon Set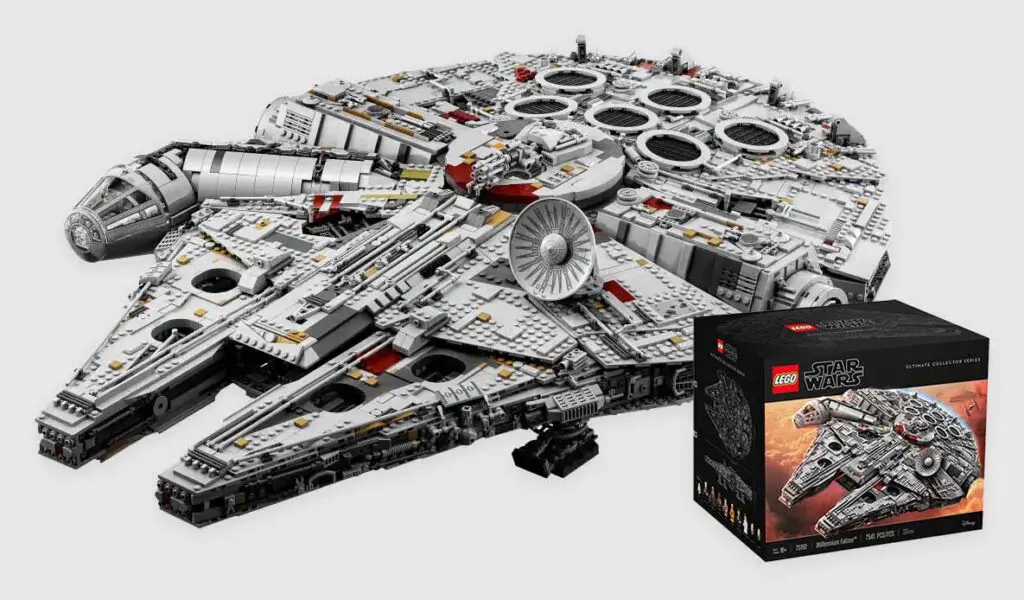 If you're a Star Wars fan, you know that the Millennium Falcon is one of the most iconic ships in the whole galaxy! This LEGO set is perfect for any adult who wants to build their own version of this legendary spacecraft.
With 7541 pieces, this set is challenging enough to keep you engaged for hours, and we guarantee you'll be satisfied in the end. The set includes mini-figures of Han Solo, Chewbacca, Princess Leia and C-3PO, as well as a detailed hull and interior, rotating gun turrets and much more! Plus, the finished product will surely look great on display in any room of your home.
2. LEGO Titanic Model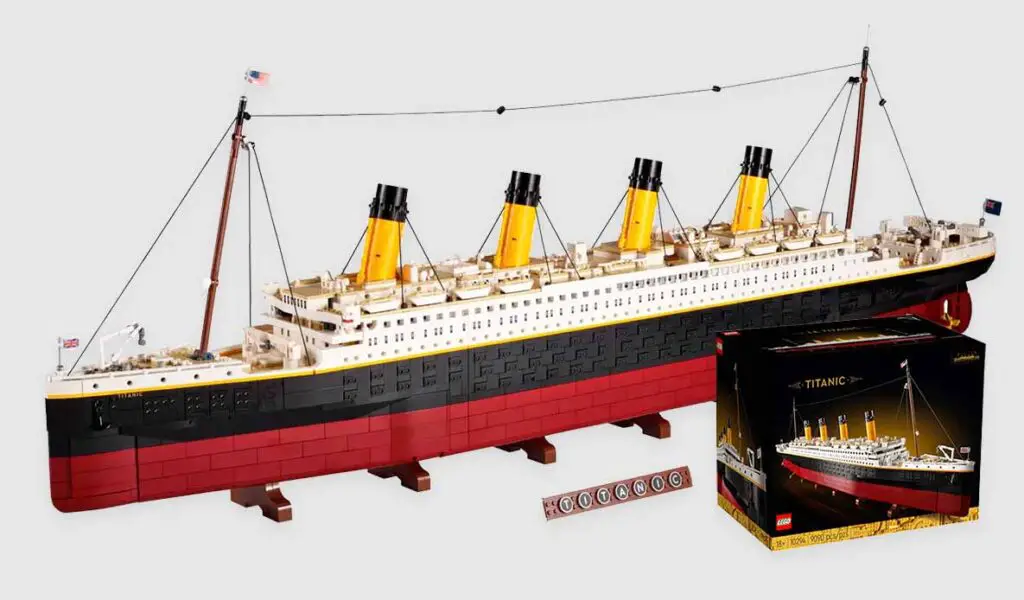 The LEGO Titanic Model is a perfect gift for those who love history, engineering, or simply – classic movies! This set includes 9090 pieces and once completed, it's over 54″ (135 cm) long! The scale of the model is 1:200.
The model features a detailed deck surface model, a rotating propeller, and intricate small interior details. The set also includes a neat stand and a nameplate, making it great for solo display, and a perfect addition to any LEGO maniac collection.
The LEGO Titanic Model is not only a fun building experience but also an educational one. It is a great way to touch upon the history of the Titanic and the engineering that went into building such a massive ship. The set is recommended for ages 18 and up, and it is a perfect gift for anyone who loves neat historic models, or simply can appreciate a long and satisfying LEGO building session!
3. Hokusai – The Great Wave Painting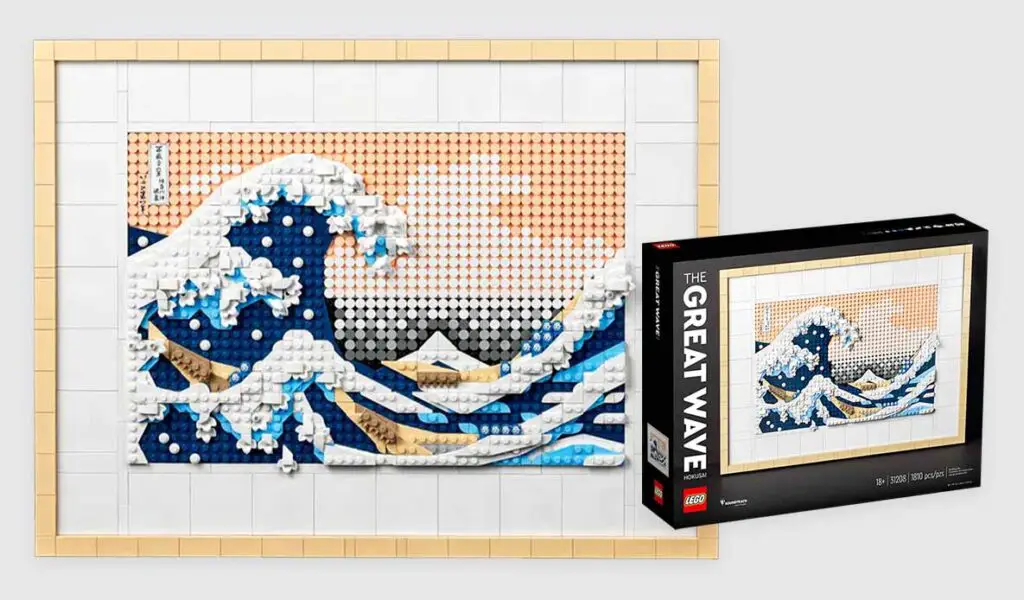 If you're looking for a unique and artistic LEGO gift for adults, the Hokusai – The Great Wave Painting set is an excellent choice. This set is inspired by the famous Japanese artist Katsushika Hokusai's woodblock print "The Great Wave off Kanagawa".
The set includes 1810 pieces and after assembly presents itself as a semi-3D version of the iconic wave and Mount Fuji in the background. The finished product is a stunning display piece that will add a creative touch of elegance to any room. The price of this one also makes it a great bargain!
4. Star Wars Emperor's Throne Room Diorama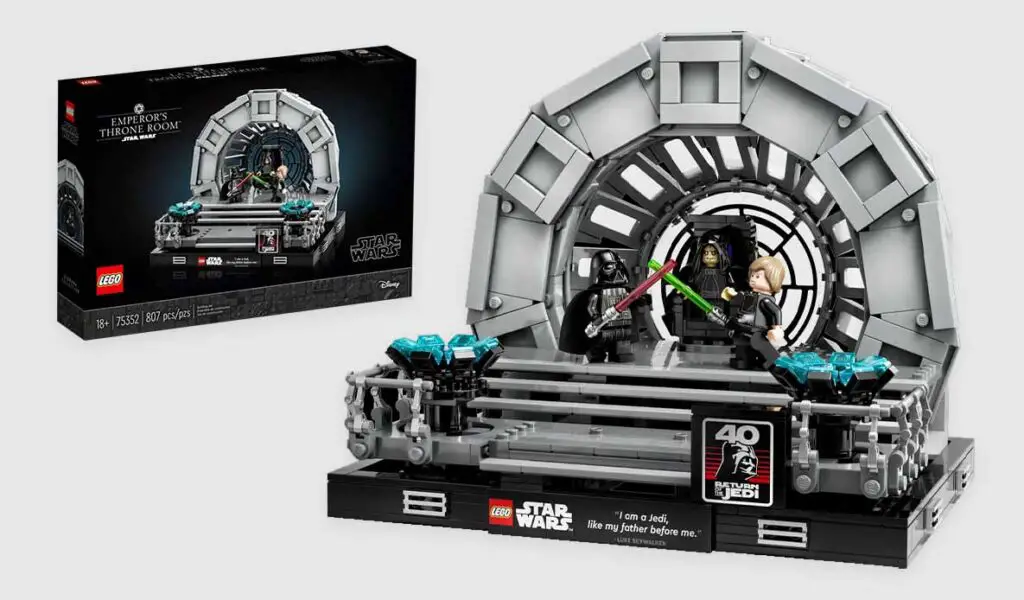 Once again, for the Star Wars fans, this LEGO set is a must-have. The Emperor's Throne Room Diorama set is a perfect replica of the iconic scene from Star Wars: Return of the Jedi.
It features the Emperor's throne, Luke Skywalker's minifigure, and Darth Vader himself. This is overall a pretty neat display set that is much smaller and compact that the ones we previously mentioned. With 807 pieces, this set makes for a pleasant and satisfying build for any LEGO fan out there. There is one more Star Wars related surprise on this list so read on!
5. Back to the Future Time Machine Car Set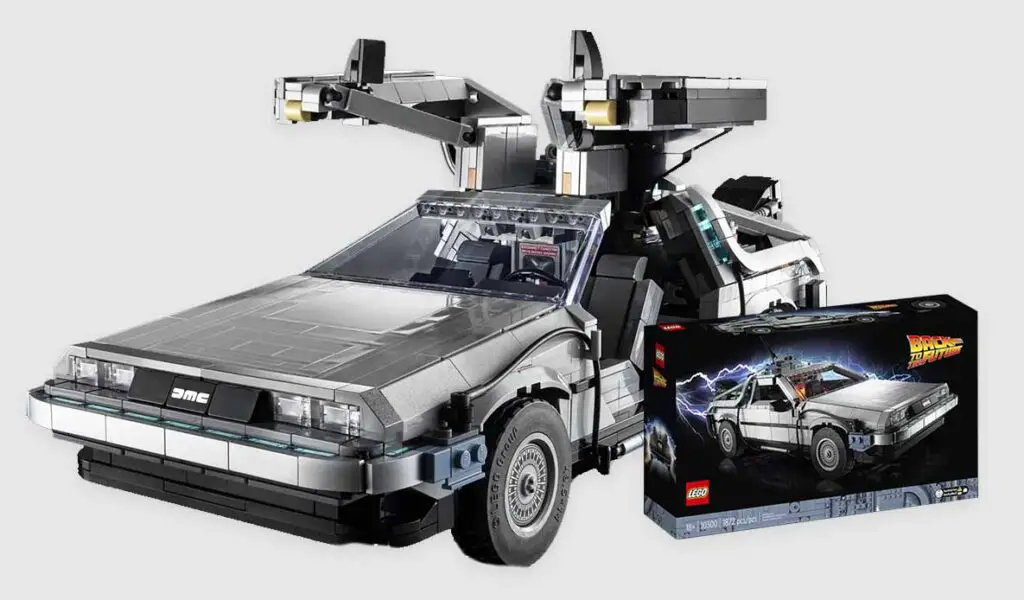 If you're a fan of the classic sci-fi movie "Back to the Future," you'll love this one! The Back to the Future Time Machine Car Set is a detailed replica of the iconic DeLorean time machine from the movie. It comes with minifigures of Marty McFly and Doc Brown, as well as a light-up flux capacitor inside. The set includes 1872 pieces total.
The attention to detail in this one is impressive, with the gull-wing doors, small engine parts, and the Mr. Fusion device recreation on the back of the car. The minifigures are also well-designed, with accurate costumes and accessories. Overall, this is yet another great option for a perfect LEGO set gift that won't disappoint!
6. Star Wars AT-AT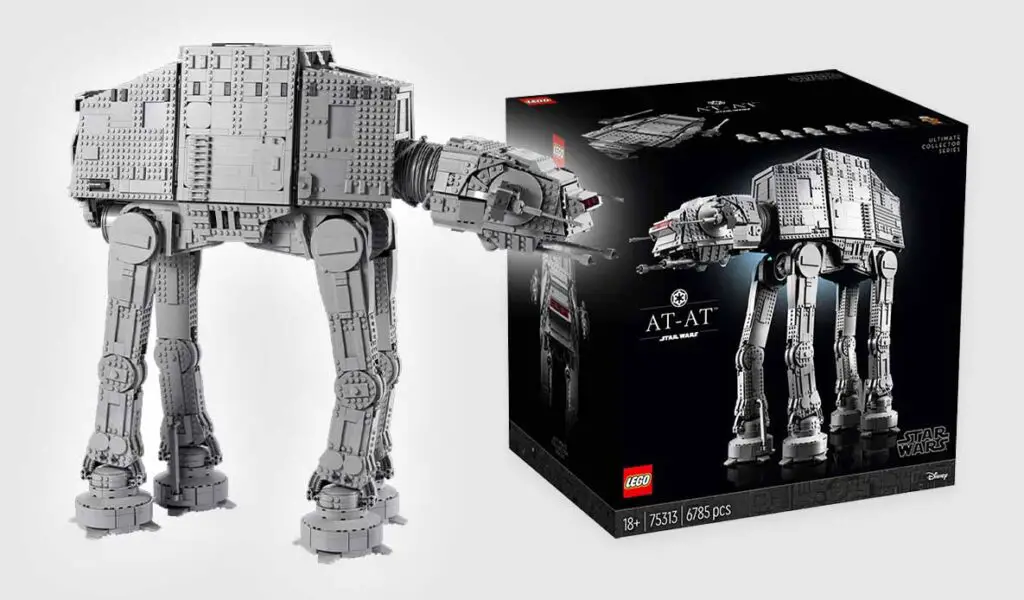 Here is yet another treat for all Star Wars fans! The AT-AT is one of the most recognizable vehicles in the Star Wars universe, and the LEGO version of it is really impressive. With over 6500 pieces, this set is perfect for any Star Wars fan who loves a good building challenge.
The AT-AT stands over a 25″ (62 cm) tall and has posable legs and cockpit with a detailed interior. The set also comes with 9 minifigures (!), including Luke Skywalker, General Veers and a bunch of Snowtroopers. This set is sure to be a real showstopper in any LEGO collection and once again is a must-have for any Star Wars enthusiast!
Still Want More? – Check Out The Official LEGO Online Store!
We hope you enjoyed our selection of the very best LEGO sets for adults that make for a perfect gift for almost every occasion. You can find much more amazing sets in the official LEGO online store here, so feel free to look around more! Stay tuned for more LEGO-related content and good luck with buying your gifts! Until next time!